Thanks to our inventive designers we create 3D models free of charge allowing our customers to imagine their stands and express their satisfaction. Once the model has been approved by the customer, Stand Expo starts the building of the stand and stores it in perfect conditions to ensure the protection of the material.
With several exhibition experiences in Bursa, we guarantee perfect service quality to our customers.
Below is a list of the main coming exhibitions in Bursa. Send us your request and get the best quotation in terms of price and design !

LATEST EXHIBITION STANDS BUILT IN Bursa :
Next events in Bursa
IFAT EURASIA
Environmental Industry most Comprehensive Trade Show. IFAT Eurasia covers the sectors for water, sewage, refuse, recycling and energy conservation
    Istanbul
  16.02 – 18.02 2017
R + T TURKEY
Trade Fair for Roller Shutters, Doors/Gates and Sun Protection Systems
    Istanbul
  01.03 – 04.03 2017
CPHI ISTANBUL
International Exhibition on Pharmaceutical Ingredients and Intermediates
    Istanbul
  08.03 – 10.03 2017
PREMIÈRE VISION ISTANBUL
Middle east & Esatern Europe Textile Workshop. Première Vision Istanbul offers a large selection of fabrics as well as trimming collections of the highest quality & creativity and the fabric Forum, the ultimate guide to the main season trends
    Istanbul
  22.03 – 24.03 2017
EDT EXPO
Out-of-home Consumption Products, Equipment, Consumables Producers & Distribution Channel Suppliers Exhibition. Food and beverage Expo
    Istanbul
  29.03 – 01.04 2017
PHOTO DIGITAL
International Trade Fair for Photograph, Digital Imaging, Album, Promotion, Printing Technologies and Equipment
    Istanbul
  06.04 – 09.04 2017
AYSAF
Istanbul International Exhibition for Footwear Materials, Components, Leather and Technologies
    Istanbul
  03.05 – 06.05 2017
CHINA HOMELIFE TURKEY
China Home Life India is the largest Chinese products trade show in the Middle East. Main product sectors at the show include Fabric, Textile & Garments, Home Electronics, Furniture, Building Materials, Lighting, Household, Gift Items etc.
    Istanbul
  01.06 – 03.06 2017
WORLD PETROLEUM CONGRESS
World Petroleum Congress
    Istanbul
  09.07 – 13.07 2017
WORLDFOOD ISTANBUL
International Food Products & Processing Technologies Exhibition
    Istanbul
  07.09 – 10.09 2017
ELECTRONIST
Electronic Components, Power Supplies and Embedded Systems Exhibition. ELECTRONIST will exhibit Semiconductors Electromechanical Components & Connector Technology, Embedded Systems, Displays, Sensors & Microsystems, Power Supplies, PCBs & Other Bare Boar
    Istanbul
  21.09 – 24.09 2017
BAYIM OLUR MUSUN
Franchise & Brand Dealership Exhibition
    Istanbul
  12.10 – 15.10 2017
ISTANBUL MERMER
International Natural Stone, Marble Products and Technologies Exhibition
    Istanbul
  09.11 – 12.11 2017
FESPA EURASIA
International Trade Show focused on wide format digital printing, screen printing, garment decorations and signage
    Istanbul
  07.12 – 10.12 2017
ISMOB – ISTANBUL FURNITURE FAIR
Istanbul Furniture Fair
    Istanbul
  Jan. 2018 (?)
Latest exhibition stands built in Bursa
Newcom can also work in :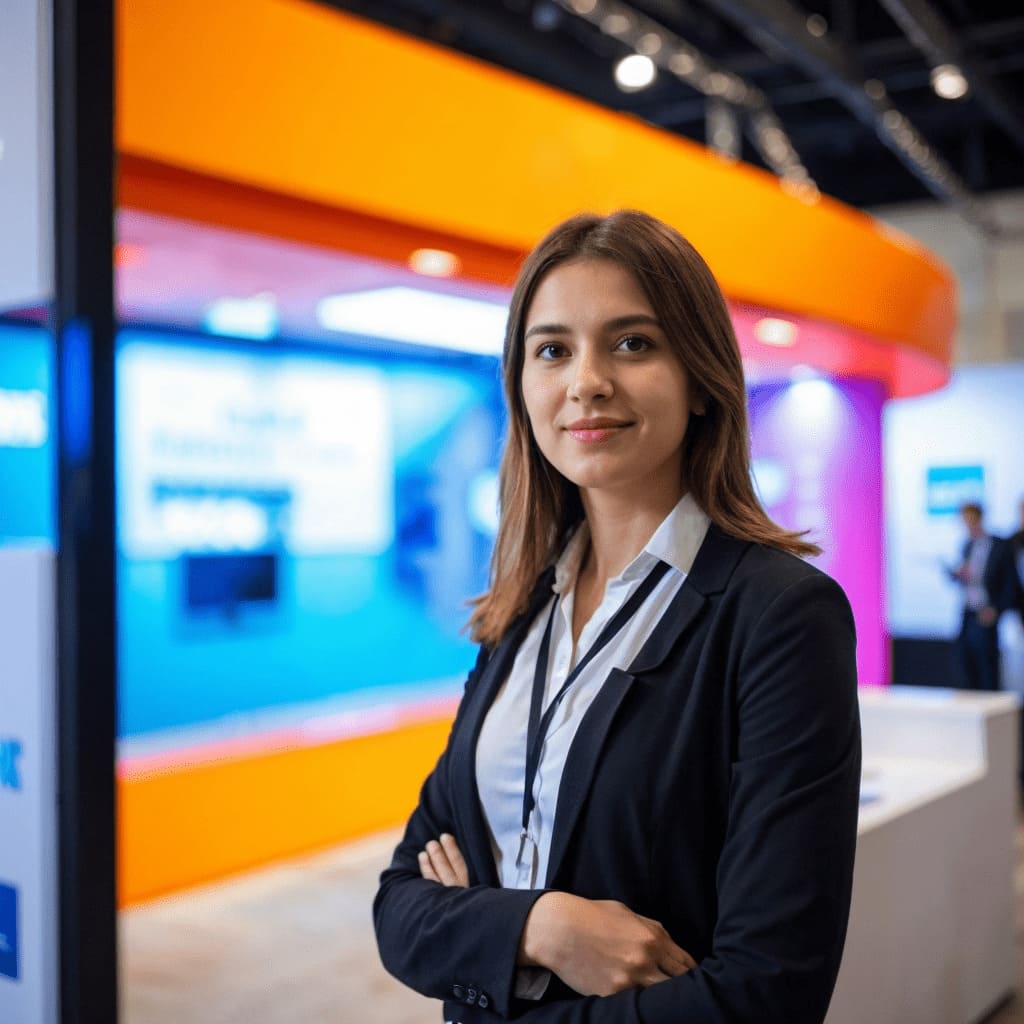 Stefania Rella
Our expert in Bursa
Contact me if you need a
Stand in Bursa