Thanks to our creative designers we create 3D models free of charge allowing our customers to imagine their stands and express their satisfaction. Once the model has been approved by the customer, Newcom starts the creation of the stand and stores it in perfect conditions to ensure the protection of the material.
With several exhibition experiences in Zurich, we guarantee perfect service quality to our customers.
Below is a list of the main coming exhibitions in Zurich. Send us your request and get the best quote in terms of price and design !
LATEST EXHIBITION STANDS BUILT IN Zurich :
Next events in Zurich
MAINTENANCE SCHWEIZ
Industrial Maintenance, Safety & Security Expo. At MAINTENANCE Schweiz, exhibitors have the opportunity to meet a professional audience of key industry buyers and budget-holding decision makers. The perfect platform to make valuable new contacts
Ferienmesse Zürich
02/12/2020
SCHÜTTGUT SCHWEIZ
Industry Forum for suppliers and for buyers from end-user industries that manufacture and process powder, granules and bulk solids (including food & beverage manufacturing, chemicals, cosmetics, animal feed and pet food). Handling, Storage, Logistics
Ferienmesse Zürich
02/12/2020
SWISS-MOTO
Motorcycle, Scooter and Tuning Exhibition
Ferienmesse Zürich
02/20/2020
GIARDINA ZÜRICH
Gardening Fair
Ferienmesse Zürich
03/11/2020
EMPACK ZÜRICH
Trade Fair for Innovative Packaging Solutions. Empack exhibitors will showcase Packaging Materials, Equipment & Technologies, Labeling and Marking Technology, Creative and Design, Recycling, Services
Ferienmesse Zürich
04/22/2020
PACKAGING INNOVATIONS ZÜRICH
Packaging Innovation Expo. Packaging Innovations Zürich is the opportunity to source a wide range of services & solutions including; marketing, design, branding & materials, a very useful insight for brand building and drawing inspiration from packaging
Ferienmesse Zürich
04/22/2020
POWERTAGE
Electricals Exhibition
Ferienmesse Zürich
06/16/2020
ZÜSPA
Zurich Autumn Exhibition
Ferienmesse Zürich
Sept. 2020 (?)
BAUEN & MODERNISIEREN ZÜRICH
Swiss Trade Fair for Building Modernization
Ferienmesse Zürich
09/03/2020
EFMC – EUROPEAN FLUID MECHANICS CONFERENCE
European Fluid Mechanics Conference
?
09/06/2020
EMEX
Exhibition for Marketing, Communication & Events. EMEX Switzerland is a B2B trade show on the subject of B2B marketing, communications, events & promotion. Program: conferences on specific areas, expert forums with presentations & networking area
Ferienmesse Zürich
Oct. 2020 (?)
VEGGIEWORLD ZURICH
Consumer show dedicated to vegan lifestyle in Zurich
Ferienmesse Zürich
Oct. 2020 (?)
IFAS
Medical and Hospital Equipment Exhibition
Ferienmesse Zürich
10/20/2020
HIGH END SWISS
HiFi & Home Theatre Installation International Exhibition
Movenpick Hotel Convention Center
10/24/2020
CREATIVA ZÜRICH
Show dedicated to «do-it-yourself» craft projects. Creativa is for networking & exchange between professionals & passionate women with an interest in crafts such as embroidery, manual activities, fine arts, flower arrangement, children's activities
Ferienmesse Zürich
Nov. 2020 (?)
AUTO ZÜRICH CAR SHOW
International Auto Show
Ferienmesse Zürich
11/05/2020
ARCHITECT @ WORK – SWITZERLAND
Exhibition for Architecture & Interior Design. ARCHITECT@WORK gives you the opportunity to get into contact with: architects, interior architects, designers, engineering bureaus, project developers, technical services, towns & district councils
Ferienmesse Zürich
May 2021 (?)
AUTOMATION & ELECTRONICS ZÜRICH
Swiss Trade Fair for Industry & Science
Ferienmesse Zürich
09/29/2021
Newcom can also work in :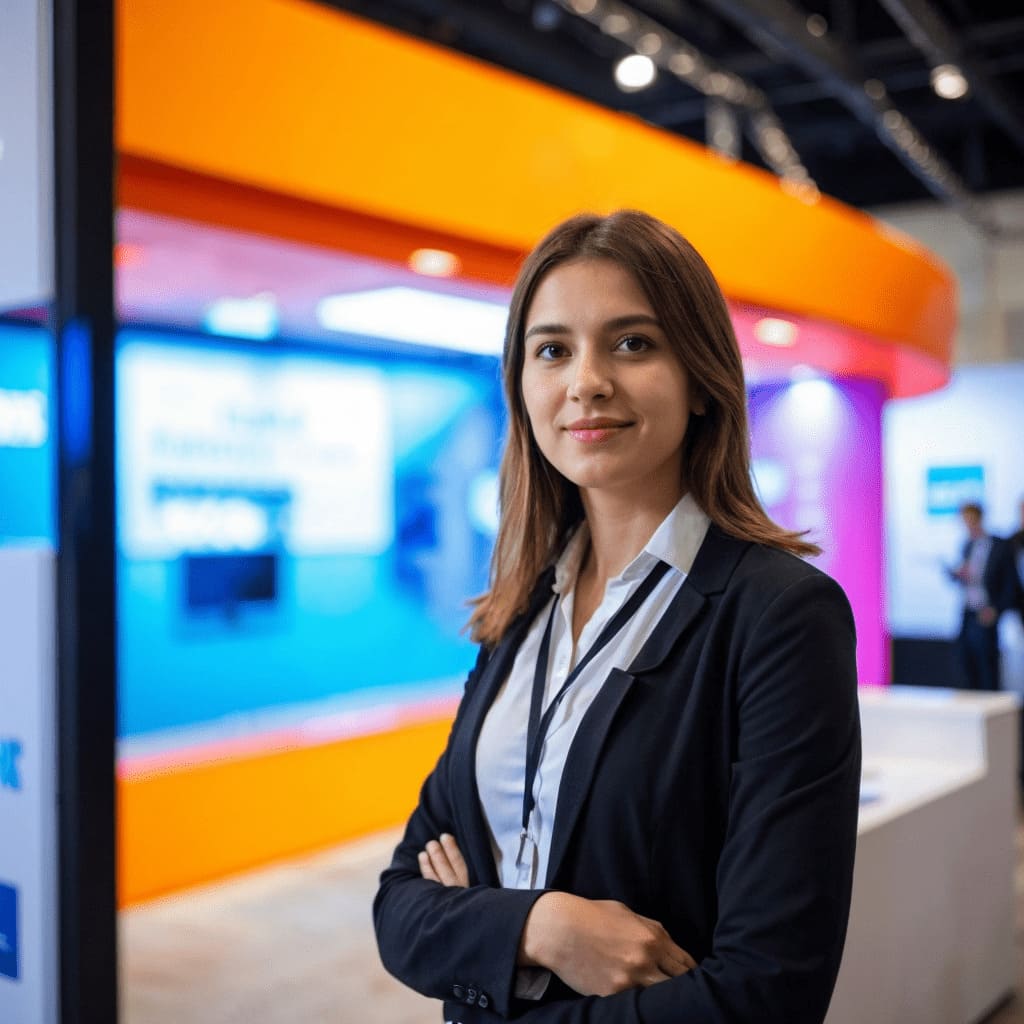 Stefania Rella
Our expert in Zurich
Contact me if you need a
Stand in Zurich