Newcom offers designs and turnkey booth construction for all kind of events in Madrid. Trust Newcom to provide customized, handy and solid stands for great occasions to be able to reach your business objectives. With years of strong experience in Madrid, Newcom guarantees booth quality and professional event management. We will make your company enjoy our expertise by creating personalized creative booths which will reflect your brand at best.
Thanks to our inventive designers we create 3D models free of charge allowing our customers to imagine their stands and express their satisfaction. Once the model has been approved by the customer, Newcom starts the creation of the stand and stores it in perfect conditions to ensure the protection of the material. Be certain to succeed by working directly with specialists !
With several exhibition experiences in Madrid, Newcom ensures perfect service quality to all customers as long as perfect reactivity and attention to details. With Newcom ask for nice booths, stands and pavilions. We will offer you a design of which you will be proud, that will mark the spirits and spread your brand positively in customer's minds.
Enjoy your event in Madrid with Newcom and maximize your booth's profit thanks to our professional team who will provide you with the best advice possible. Attending events leads to high stakes and this is why you should trust Newcom for achieving your biggest goals. Make a significant impact during your event in Madrid and leave it with a number of valuable leads !
Below is a list of the main coming exhibitions in Madrid. Send us your request and get the best quote in terms of price and design for your Spanish event !
LATEST EXHIBITION STANDS BUILT IN Madrid :
Next events in Madrid
FIMI
International Children's Fashion Show
Pabellón de Cristal de la Casa de Campo
01/24/2020
GENERA
Energy and Environment International Trade Fair
Ifema – Parque Ferial Juan Carlos I
02/05/2020
INTERGIFT
International Gift and Decoration Fair
Ifema – Parque Ferial Juan Carlos I
02/05/2020
ACCESS MBA – MADRID
ACCESS MBA is a communication campaign specifically designed to better inform prospective students of existing MBA opportunities. ACCESS MBA is a series of events organized around the world
Emperador Hotel, Madrid
02/06/2020
BISUTEX
Fashion Jewelry and Accessories Trade Fair
Ifema – Parque Ferial Juan Carlos I
02/06/2020
BISUTEX FERIA DE MADRID
International reference fair for fashion Jewelry and accessories
Ifema – Parque Ferial Juan Carlos I
02/06/2020
MADRIDJOYA
International Urban and Trendy Jewellery and Watch Exhibition Fair
Ifema – Parque Ferial Juan Carlos I
02/06/2020
MOMAD METRÓPOLIS
Women's Fashion Fair, Ready to Wear Fashion Fair, Jeans, Streetwear, Sportswear Fair, etc.
Ifema – Parque Ferial Juan Carlos I
02/06/2020
CLASSIC MADRID
Largest exhibition and commercial event dedicated to the classic motor segment in Spain
Glass Pavilion
02/21/2020
CLASSICAUTO
International Classic Vehicle Exhibition. ClassicAuto Madrid, International Classic Vehicle Exhibition Hall, is an exhibition initiative with a commercial nature dedicated to classic motor
Casa de Campo
02/21/2020
RACING AUTO
Competition and Karting Motor Show
Casa de Campo
02/21/2020
SICUR
International Security, Safety and Fire Exhibition
Ifema – Parque Ferial Juan Carlos I
02/25/2020
ARCO MADRID
International Contemporary Art Fair
Ifema – Parque Ferial Juan Carlos I
02/26/2020
FERIA DE EMPLEO PARA PERSONAS CON DISCAPACIDAD
Job fair for handicapped people
Ifema – Parque Ferial Juan Carlos I
March 2020 (?)
MOMAD SHOES
International Footwear and Accessories Trade Show
Ifema – Parque Ferial Juan Carlos I
March 2020 (?)
AULA
Educational Opportunities Exhibition
Ifema – Parque Ferial Juan Carlos I
03/04/2020
FORO DE POSTGRADO
Master and Postgraduate Courses Exhibition
Ifema – Parque Ferial Juan Carlos I
03/04/2020
INTERDIDAC
International Educational Show
Ifema – Parque Ferial Juan Carlos I
03/04/2020
NUTRACEUTICALS EUROPE
The event of functional ingredients and novel ingredients
Palacio Municipal de Congresos de Madrid
03/04/2020
IBERZOO + PROPET
International Pet Professional Fair
Ifema – Parque Ferial Juan Carlos I
03/05/2020
PROPET MADRID
Pet Industry Trade Fair
Ifema – Parque Ferial Juan Carlos I
03/05/2020
MOTORAMA MADRID
Motorcycle Commercial Show
Glass Pavilion
03/06/2020
INFARMA
International Congress and Exhibition for the Pharmaceutical Industry
Ifema – Parque Ferial Juan Carlos I
03/10/2020
WORLD ATM CONGRESS
Air Traffic Control Congress. World ATM Congress combines a large-scale exhibition, world-class conference, and premier networking opportunities with the chance to learn the latest air traffic trends and developments
Ifema – Parque Ferial Juan Carlos I
03/10/2020
Newcom can also work in :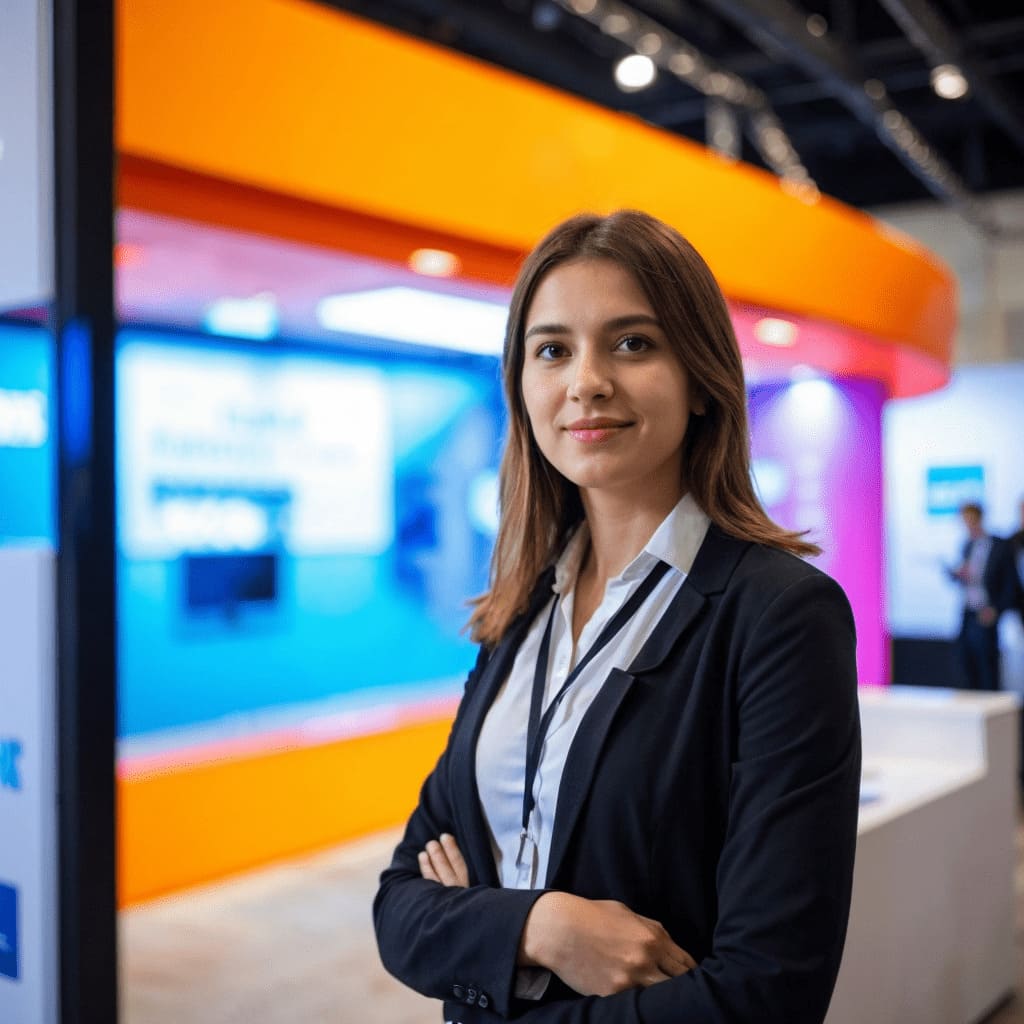 Stefania Rella
Our expert in Madrid
Contact me if you need a
Stand in Madrid