Please get in contact with us for your exhibition stand projects in Saudi Arabia. As exhibition stand specialists in Saudi Arabia we will offer you the best solutions to settle the stand which will fully reach the company objectives.
Do not hesitate to send us your request and trust our reactive, skilled and professional team to quickly send you a free proposal according to your stand design.
Find below a list of the main cities in Saudi Arabia where Newcom  can build and manage exhibition stands and booths.
Main cities in Saudi Arabia where you may need an Exhibition Stand :
Next events in Saudi Arabia
THE BIG 5 SAUDI
International Exhibition for Building, Water Technology & Environment, Air Conditioning & Refrigeration, Cleaning & Maintenance, Glass & Metal in Jeddah. THE BIG 5 SAUDI also offers free seminars sessions
Jeddah
03/08/2020
JEWELLERY SALON – JEDDAH
Jewellery & Gem Stones Exhibition in Saudi Arabia. Jewellery Salon Jeddah will showcase a high quality selection of Diamond Jewellery, Luxury & Designer Watches, Precious Stones, Designer Jewellery, Gold Jewellery, Gems Stones
Jeddah
03/17/2020
JEWELLERY SALON – RYADH
Jewellery & Gem Stones Exhibition in Saudi Arabia. Jewellery Salon Jeddah will showcase a high quality selection of Diamond Jewellery, Luxury & Designer Watches, Precious Stones, Designer Jewellery, Gold Jewellery, Gems Stones
Riyadh
03/23/2020
DIAA
International Exhibition for People with disability requirement in Saudi Arabia
Riyadh
03/29/2020
SAUDI FOOD, HOTEL & HOSPITALITY ARABIA
Saudi Arabia's International Event for Food, Beverages & Catering, Hotel Equipment, Supplies and Services. Incorporating 'ART DE TABLE'
Jeddah
March 2020 (?)
SBIE – SAUDI BUILDING & INTERIORS EXHIBITION
Saudi building & interiors exhibition. Saudi Arabia's Comprehensive Showcase for the Building Industry
Jeddah
March 2020 (?)
STTIM – SAUDI TRAVEL AND TOURISM INVESTMENT MARKET
International Travel and Tourism Investment Exhibition and Conference
Riyadh
March 2020 (?)
Latest exhibition stands built in Saudi Arabia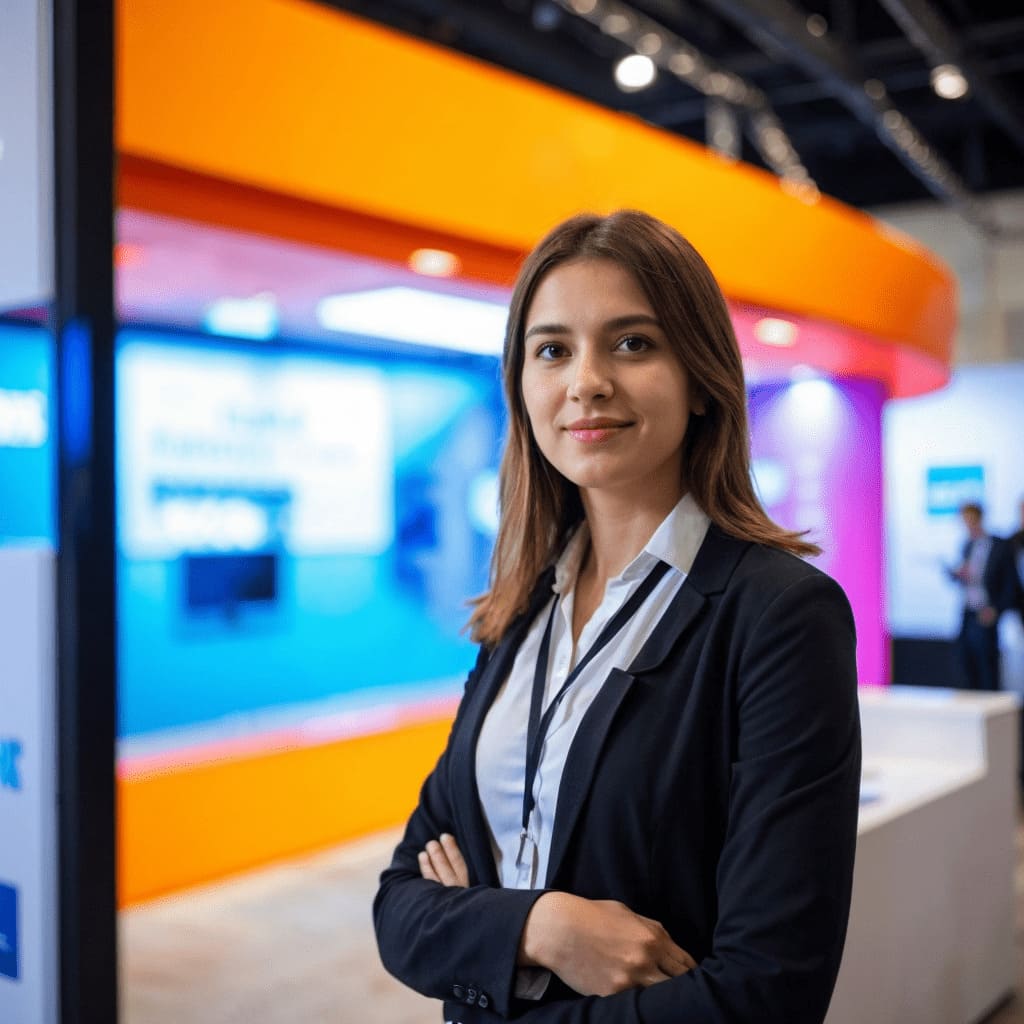 Stefania Rella
Our expert in Saudi Arabia
Contact me if you need a
Stand in Saudi Arabia