Please get in contact with us for your exhibition stand projects in Morocco. As one of the most experimented exhibition stand contractors in Morocco we will offer you the best solutions to build the stand which will fully reach your company objectives and design.
Do not hesitate to send us your request and trust our reactive, skilled and professional team to quickly send you a free proposal according to your stand design.
Find below a list of the main cities in Morocco where you are looking for stand builder and designer, Newcom can build and manage exhibition stands and booths all over Morocco.
LATEST EXHIBITION STANDS BUILT IN MOROCCO :
Main cities in Morocco for your Exhibition Stands :
Next events in Morocco
FORUM DE L'ETUDIANT DE LA FORMATION ET DE L'EMPLOI – MARRAKECH
The Cross Road for Recruiting, Employment and Jobs
Marrakech
03/06/2020
MAROCOTEL
International exhibition of professional equipments for the hospitality, catering, food service, Wellbeing and Leisure
Casablanca
03/11/2020
FORUM DE L'ETUDIANT DE LA FORMATION ET DE L'EMPLOI – AGADIR
The Cross Road for Recruiting, Employment and Jobs
Agadir
03/13/2020
FORUM DE L'ETUDIANT DE LA FORMATION ET DE L'EMPLOI – FÈS
The Cross Road for Recruiting, Employment and Jobs
Fes
03/20/2020
MOROCCO HOME
International Tradeshow for Home Textiles, Raw Materials and Fabrics. Morocco Home will exhibit Curtains & Tulles, Bed linen & Blanket, Furniture & Upholstery, Kitchen textiles, Bathroom products, Carpets, Wall & Floor covering, Solar-protective material
Casablanca
03/25/2020
Electronic and phone exhibition, Accessories Fair
Casablanca
03/25/2020
FORUM DE L'ETUDIANT DE LA FORMATION ET DE L'EMPLOI – CASABLANCA
The Cross Road for Recruiting, Employment and Jobs
Casablanca
03/27/2020
FORUM DE L'ETUDIANT DE LA FORMATION ET DE L'EMPLOI – BENI MELLAL
The Cross Road for Recruiting, Employment and Jobs
Beni Mellal
March 2020 (?)
FORUM DE L'ETUDIANT DE LA FORMATION ET DE L'EMPLOI – BERKANE
The Cross Road for Recruiting, Employment and Jobs
Berkane
March 2020 (?)
FORUM DE L'ETUDIANT DE LA FORMATION ET DE L'EMPLOI – GUELMIM
The Cross Road for Recruiting, Employment and Jobs
Guelmim
March 2020 (?)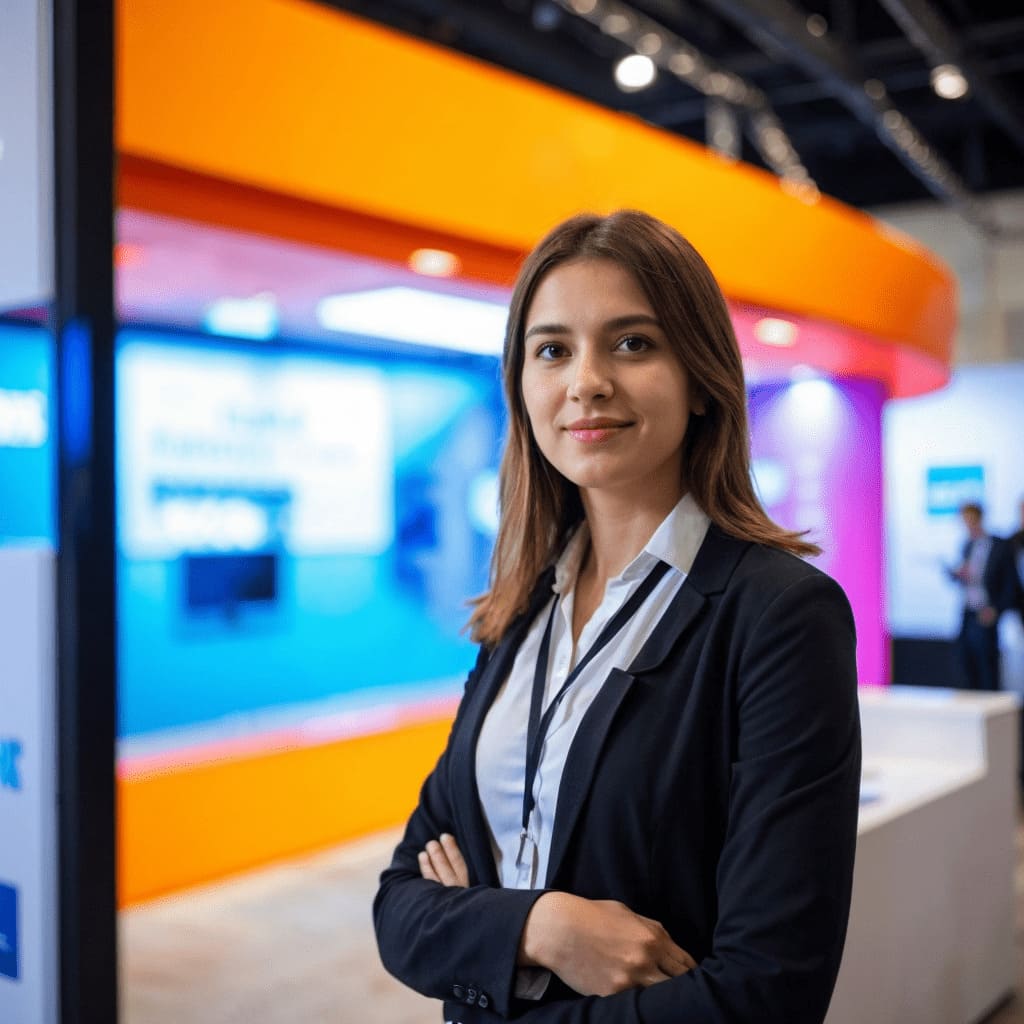 Stefania Rella
Your Stand expert in Morocco
Contact me if you need a
Stand in Morocco