Please get in contact with us for your exhibition stand projects in Kuwait. As exhibition stand specialists in Kuwait we will offer you the best solutions to settle the stand which will fully reach the company objectives.
Do not hesitate to send us your request and trust our reactive, skilled and professional team to quickly send you a free proposal according to your stand design.
Find below a list of the main cities in Kuwait where Newcom can build and manage exhibition stands and booths.
Main cities in Kuwait where you may need an Exhibition Stand :
Next events in Kuwait
KUWAIT AGRO FOOD, SAFETY & SECURITY EXPO
Kuwait Agro Food, Safety & Security Expo
Mishref
04/10/2020
RAMADAN FOOD EXHIBITION
Ramadan Food Exhibition. Food and Beverage
Mishref
04/12/2020
GOLD & JEWELLERY EXHIBITION
Gold & Jewelry Exhibition
Mishref
04/13/2020
THE LUXURY SHOW ARABIA
The Luxury Show Arabia is a must-attend event that provides an ultimate opportunity for exceptional and innovative luxury brands across 10 categories to get international exposure
Mishref
04/18/2020
BUILDING & CONSTRUCTION EXHIBITION
Trade Show on Construction and Water System
Mishref
April 2020 (?)
ISLAMIC BOOKS EXHIBITION
Islamic books and literature including an assorted number of the Holy Koran, Islamic tapes and CDs, lectures given by famed Islamic scholars, literature concerning the Prophet Mohammed and his followers as well as children's books concerning Islam
Mishref
April 2020 (?)
KUWAIT GREEN BUILDING
International Green Building & Construction Industry Exhibition in Kuwait
Kuwait City
April 2020 (?)
KUWAIT HEALTH
Kuwait's premier healthcare Exhibition & Conference
Mishref
April 2020 (?)
KUWAIT INFO SECURITY CONFERENCE & EXHIBITION
Kuwait Info Security Conference & Exhibition
Kuwait City
April 2020 (?)
Latest exhibition stands built in Kuwait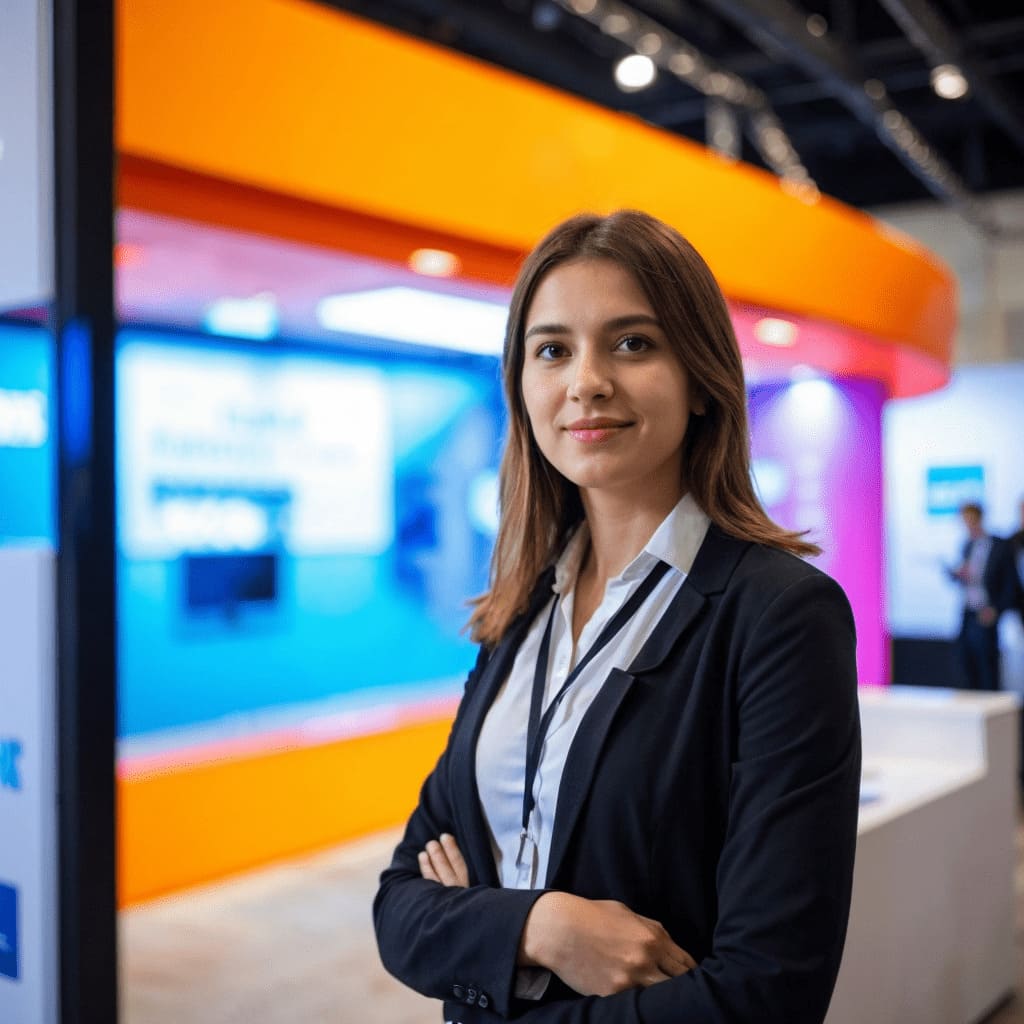 Stefania Rella
Our expert in Kuwait
Contact me if you need a
Stand in Kuwait