Please get in contact with us for your exhibition stand projects in Kenya. As exhibition stand specialists in Kenya we will offer you the best solutions to settle the stand which will fully reach the company objectives.
Do not hesitate to send us your request and trust our reactive, skilled and professional team to quickly send you a free proposal according to your stand design.
Find below a list of the main cities in Kenya where Newcom can build and manage exhibition stands and booths.
Main cities in Kenya where you may need an Exhibition Stand :
Next events in Kenya
AUTOEXPO KENYA
International exhibition for automotive, spare parts & accessories
Nairobi
11.04 – 13.04 2017
OIL & GAS KENYA
Oil & Gas International Exhibition. Oil & Gas East Africa will offer participants the opportunity to showcase the industry's latest achievements and technologies while networking with key figures from the region's oil and gas sector
Nairobi
11.04 – 13.04 2017
AFRIWOOD EAST AFRICA
International Wood & Furniture Manufacturing Exhibition. AFRIWOOD is the foremost exhibition that offers you a chance to meet wood and woodworking professionals and develop ideas for increasing the range and quality of one's business
Nairobi
20.04 – 22.04 2017
MINEXPO KENYA
International Mining & Mineral Processing Machinery Exhibition in Kenya. MINEXPO AFRICA will showcase the latest technology and machinery from the areas of mineral extraction, earth moving, safety equipment and much more
Nairobi
20.04 – 22.04 2017
KENYA TRADE SHOW
Kenya Trade Show. KENYA TRADE SHOW features Automotive, IT, Electronics, Building, Construction, Medical, Pharamaceutical, Food, Hotel Supplies, Consumer, Household, Industrial Machinery, Safety, Security, Printing, Packaging
Nairobi
04.05 – 06.05 2017
EAST AND CENTRAL AFRICA COM
Mobile Market Conference. Promoting Innovation, Regulation and Investment within the East African Telecommunications Market
Nairobi
17.05 – 18.05 2017
BIG 3 SHOW AFRICA
International Equipment & Construction Machinery, Building Materials, Bathrooms and Kitchens Exhibition. BIG 3 SHOW AFRICA showcases wide range of fascinating products for Interior Design, Furnishing and Decoration
Nairobi
02.06 – 04.06 2017
INTERNATIONAL FLORICULTURE TRADE EXPO – I.F.T.EX.
International Floriculture Trade Exhibition
Nairobi
07.06 – 09.06 2017
DAIRY LIVESTOCK & POULTRY AFRICA
International Dairy Livestock & Poultry Expo in Kenya
Nairobi
14.06 – 16.06 2017
KENYA TRADE EXPO
International Trade Exhibition on all kinds of consumer, general, FMCG & industrial products
Nairobi
18.08 – 21.08 2017
CARDS & PAYMENTS EAST AFRICA
Cards, Payment, Systems & Identification Expo
Nairobi
05.09 – 08.09 2017
SEAMLESS EAST AFRICA
E-commerce Professionals Expo
Nairobi
05.09 – 08.09 2017
MEDIC EAST AFRICA
Medic East Africa is the biggest medical show in this region
Nairobi
26.09 – 28.09 2017
MOMBASA INTERNATIONAL SHOW (MIS)
Mombasa International Show. MOMBASA INTERNATIONAL SHOW (MIS) exhibitors are from the following industries:- Agriculture, Manufacturing, Tourism related Enterprises, Fishing Industry, Banking sector, Import & Export, Transport and communication
Mombasa
02.10 – 08.10 2017
PPP – PLASTICS PRINTING PACKAGING KENYA
International Plastic, Printing & Packaging Trade Exhibition
Nairobi
26.10 – 28.10 2017
SCREEN PRINT EAST AFRICA
International Exhibition on Screen Printing Equipments, Materials & Accessories
Nairobi
29.10 – 31.10 2017
THE BIG 5 CONSTRUCT EAST AFRICA
International Building and Contruction Show for the East African Region. The Big 5 Construct East Africa is the central meeting place for global manufacturers and distributors of building and construction products to network and do business
Nairobi
01.11 – 03.11 2017
SECUREXPO EAST AFRICA
Largest International Trade Show in East Africa dedicated to Commercial, Homeland and Cyber Security, Fire Protection and Safety
Nairobi
07.11 – 09.11 2017
COMPACK KENYA
Complete Packaging Expo
Nairobi
13.12 – 15.12 2017
BEAUTY KENYA TRADE SHOW
International Beauty & Wellness Trade Exhibition
Nairobi
Feb. 2018 (?)
MEDHEALTH KENYA
Medical Trade Show in Kenya. Medint Kenya features Medical Equipment, Hospital Supplies, Pharmaceutical, Laboratory Equipment, Healthcare, Optical, Dental Care
Nairobi
Feb. 2018 (?)
CIBEX EAST AFRICA
Construction, Infrastructure, Building & Energy Expo
Nairobi
21.02 – 23.02 2018
SECUREXPO EAST AFRICA
Largest International Trade Show in East Africa dedicated to Commercial, Homeland and Cyber Security, Fire Protection and Safety
Nairobi
Oct. 2018 (?)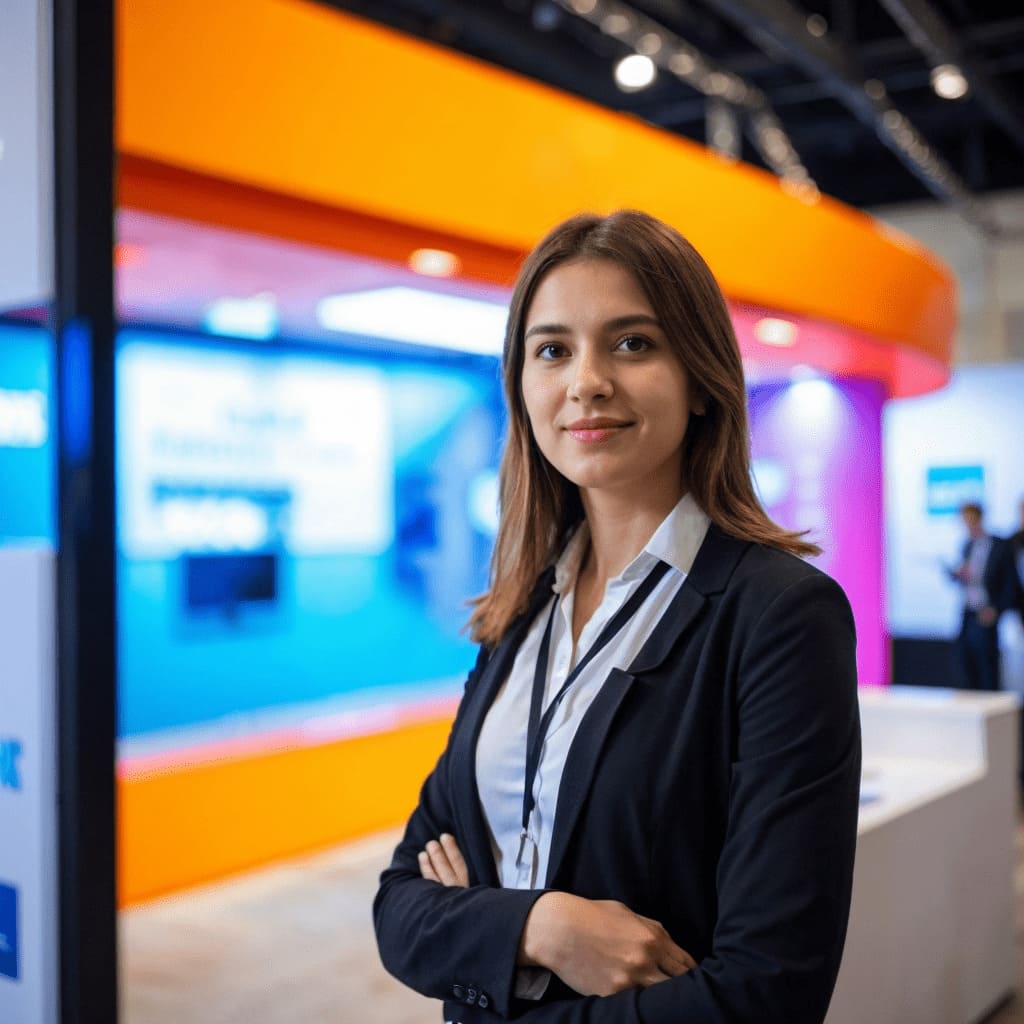 Stefania Rella
Our expert in Kenya
Contact me if you need a
Stand in Kenya