Newcom offers designs and turnkey booth construction for all kind of events in Rome. Trust Newcom to provide customized, handy and solid stands for great occasions to be able to reach your business objectives. With years of strong experience in Rome, Newcom guarantees booth quality and professional event management. We will make your company enjoy our expertise by creating personalized creative booths which will reflect your brand at best.
Thanks to our inventive designers we create 3D models free of charge allowing our customers to imagine their stands and express their satisfaction. Once the model has been approved by the customer, Newcom starts the creation of the stand and stores it in perfect conditions to ensure the protection of the material. Be certain to succeed by working directly with specialists !
With several exhibition experiences in Rome, Newcom ensures perfect service quality to all customers as long as perfect reactivity and attention to details. With Newcom ask for nice booths, stands and pavilions. We will offer you a design of which you will be proud, that will mark the spirits and spread your brand positively in customer's minds.
Enjoy your event in Rome with Newcom and maximize your booth's profit thanks to our professional team who will provide you with the best advice possible. Attending events leads to high stakes and this is why you should trust Newcom for achieving your biggest goals. Make a significant impact during your event in Rome and leave it with a number of valuable leads !
Below is a list of the main coming exhibitions in Rome. Send us your request and get the best quote in terms of price and design for your Italian event !
LATEST EXHIBITION STANDS BUILT IN Rome :
Next events in Rome
HOBBY SHOW NETWORK – ROMA
Fine Arts and Handicrafts Italian Fair
Rome
10.02 – 12.02 2017
ROMICS
Comics and Animation Movies Festival
Rome
06.04 – 09.04 2017
ENADA AUTUNNO – ROMA
International amusement and gaming expo
Rome
03.10 – 05.10 2017
ARCHITECT @ WORK – ROME
Exhibition for Architecture & Interior Design. ARCHITECT@WORK gives you the opportunity to get into contact with: architects, interior architects, designers, engineering bureaus, project developers, technical services, towns & district councils
Rome
11.10 – 12.10 2017
ABILMENTE ROMA
Do-it-Yourself Exhibition. Abilmente, Vicenza – the International Expo-Atelier dedicated to Creative Crafting is for all enthusiasts looking to discover the very latest products and trends in the hobby and DIY crafting world
Rome
Nov. 2017 (?)
IL SALONE DELLO STUDENTE – ROMA
Student's Exhibition
Rome
08.11 – 10.11 2017
ARTI & MESTIERI EXPO
Handicrafts and Gastronomy Fair
Rome
Dec. 2017 (?)
ROMA SPOSA
National Show of Wedding and Full Dress as well as Accessories and Services for the Wedding Day
Rome
Jan. 2018 (?)
PA.BO.GEL.
Food & Restaurant Show
Rome
Oct. 2018 (?)
Newcom can also work in :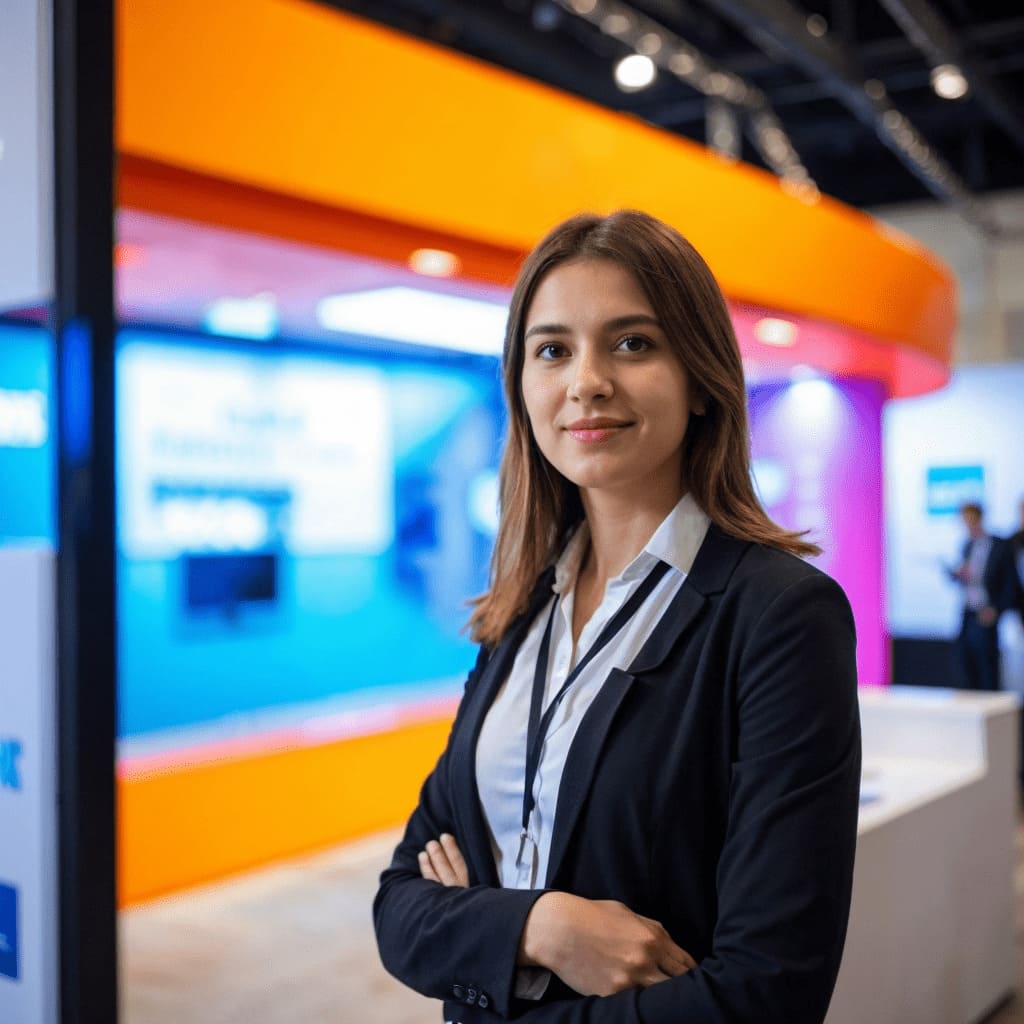 Stefania Rella
Our expert in Rome
Contact me if you need a
Stand in Rome