Please get in contact with us for your exhibition booth projects in Hong Kong. As exhibition stand experts in Hong Kong. we will offer you the best solutions to settle the stand which will fully reach the company objectives.
The Hong Kong Trade Development Council (HKTDC) organizes several large trade fairs in Hong Kong each year, including:
Hong Kong Electronics Fair (Spring Edition) – a major event for consumer electronics and technology products
Hong Kong International Lighting Fair (Spring Edition) – a trade fair for lighting products and technology
Hong Kong International Medical Devices and Supplies Fair – a trade fair for medical equipment and supplies
Hong Kong International Diamond, Gem & Pearl Show – a trade fair for diamonds, gemstones, and pearls
Hong Kong International Jewelry Show – a trade fair for fine jewelry and precious gems.
These are some of the biggest trade fairs in Hong Kong, but there are many more fairs and exhibitions that take place in the city throughout the year.
Do not hesitate to send us your request and trust our reactive, skilled, professional and creative team to quickly send you a free quote according to your stand design.
Find below a list of the main cities in Hong Kong where Newcom can build and manage exhibition stands and booths.
Next events in Hong Kong
HONG KONG INTERNATIONAL LICENSING SHOW
International Licensing Show. Hong Kong International Licensing Show attracts Licensors, Licensing Agents, Brand Owners, Digital Entertainment, Design Services, Marketing, Services, Consultants and Professionals, Services Providers
Hong Kong Convention & Exhibition Centre
01/06/2020
HONG KONG INTERNATIONAL STATIONERY FAIR
Hong Kong International Stationery Fair
Hong Kong Convention & Exhibition Centre
01/06/2020
HONG KONG LICENSING SHOW AND CONFERENCE
Licensing Business Show
Hong Kong Convention & Exhibition Centre
01/06/2020
HONG KONG TOYS & GAMES FAIR
Toys & Games Fair
Hong Kong Convention & Exhibition Centre
01/06/2020
HONG KONG FASHION WEEK (FALL/WINTER)
Hong Kong Fashion Week. Hong Kong Fashion Week showcases the latest trends in Fashion Accessories, Bridal & Evening Wear, Clothing Accessories, Garments, Infant & Children's Wear, Intimate Wear, Fabrics & Yarn
Hong Kong Convention & Exhibition Centre
01/13/2020
HONG KONG EDUCATION & CAREERS EXPO
Education & Careers Expo
Hong Kong Convention & Exhibition Centre
02/06/2020
HONG KONG WEDDING FAIR
Wedding Expo
Hong Kong Convention & Exhibition Centre
02/14/2020
LOHAS EXPO
Trade exhibition of Natural, Organic & Green Living Products. LOHAS Expo covers three scope of area: LOHAS Healthcare, LOHAS Lifestyle and Sustainable Economy
Hong Kong Convention & Exhibition Centre
02/21/2020
VEGETARIAN FOOD ASIA
Trade Fair for Vegetarian Food Sector
Hong Kong Convention & Exhibition Centre
02/21/2020
HONG KONG INTERNATIONAL FUR & FASHION FAIR
Hong Kong International Fur & Fashion Fair
Hong Kong Convention & Exhibition Centre
02/25/2020
HKTDC HONG KONG INTERNATIONAL DIAMOND, GEM & PEARL SHOW
The Hong Kong International Diamond, Gem & Pearl Show, is a specialised trade platform for loose stones and raw materials. A wide range of diamonds, pearls, precious and semi-precious stones will be showcased to buyers from all over the world
AsiaWorld – Expo
03/02/2020
3FJ – ASIA'S FASHION JEWELLERY & ACCESSORIES FAIR
International Trade Fair for the Fashion Jewellery & Accessories Industry. Asia's Fashion Jewellery & Accessories Fair (3FJ) is the perfect marketplace to launch or source your latest Autumn/Winter collections
AsiaWorld – Expo
03/03/2020
HONG KONG INTERNATIONAL JEWELLERY SHOW
International Jewelry Show
Hong Kong Convention & Exhibition Centre
03/04/2020
VEGGIEWORLD HONG KONG
Consumer show dedicated to vegan lifestyle in Hong Kong
PMQ – Staunton
03/07/2020
ASIA PACIFIC RAIL
International Railway Industry Exhibition & Conference for the Asia Pacific Region
Hong Kong Convention & Exhibition Centre
03/11/2020
HONG KONG WEDDING EXPO
Hong Kong Wedding Expo
Hong Kong Convention & Exhibition Centre
03/13/2020
WEDDING EXPO HONG KONG
Hong Kong Wedding Showcase
Hong Kong Convention & Exhibition Centre
03/13/2020
INTERFILIÈRE HONG KONG – MODE LINGERIE
International Fair for Lingerie Fashion and Swimwear Fashion
The Wave
03/18/2020
ART BASEL HONG KONG
The anchor of Art Basel's show is its Galleries sector. Visitors will discover a breadth of Modern and contemporary works including paintings, drawings, sculpture, installations, prints, photography, video and digital art by more than 4, 000 artists
Hong Kong Convention & Exhibition Centre
03/19/2020
HONG KONG INTERNATIONAL FILM & TV MARKET (FILMART)
Hong Kong International Film & TV Market Expo. FILM ART aims to promote Hong Kong as the regional hub for the sales and production of the film and television
Hong Kong Convention & Exhibition Centre
03/25/2020
APLF LEATHER + MATERIALS
Sourcing Fair for Raw Materials, Process Chemicals, Tanning Machinery, Footwear Components and Manufacturing Equipment
Hong Kong Convention & Exhibition Centre
03/31/2020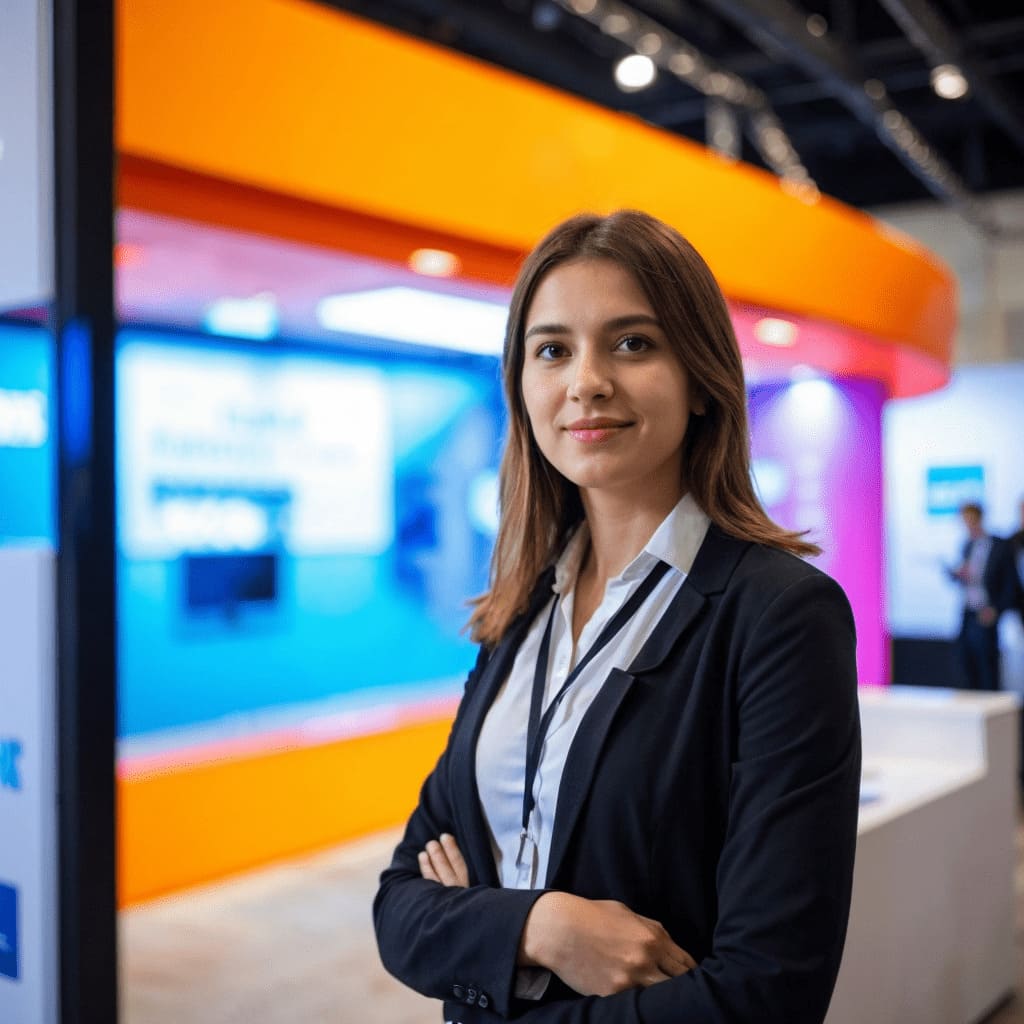 Stefania Rella
Our expert in Hong Kong
Contact me if you need a
Stand in Hong Kong