Newcom offers designs and turnkey booth construction for all kind of events in Frankfurt. Trust Newcom to provide customized, handy and solid stands for great occasions to be able to reach your business objectives. With years of strong experience in Frankfurt, Newcom guarantees booth quality and professional event management. We will make your company enjoy our expertise by creating personalized creative booths which will reflect your brand at best.
Thanks to our inventive designers we create 3D models free of charge allowing our customers to imagine their stands and express their satisfaction. Once the model has been approved by the customer, Newcom starts the creation of the stand and stores it in perfect conditions to ensure the protection of the material. Be certain to succeed by working directly with specialists !
With several exhibition experiences in Frankfurt, Newcom ensures perfect service quality to all customers as long as perfect reactivity and attention to details. With Newcom ask for nice booths, stands and pavilions. We will offer you a design of which you will be proud, that will mark the spirits and spread your brand positively in customer's minds.
Enjoy your event in Frankfurt with Newcom and maximize your booth's profit thanks to our professional team who will provide you with the best advice possible. Attending events leads to high stakes and this is why you should trust Newcom for achieving your biggest goals. Make a significant impact during your event in Frankfurt and leave it with a number of valuable leads !
If you have built an exhibition stand with us in Frankfurt am Main and plan to reuse it at other international trade fairs in Europe, we will store your exhibition stand in our warehouse.
In addition, we will deliver and install it at another trade show you plan to attend. So you save money and time on building new stands and can quickly prepare for the next events that are important to you, regardless of the country or city where they are located.
Our marketing specialists will also be able to propose and set up digital activities that will help you attract the maximum number of your partners and potential customers to your exhibition stand.
Tailor-made exhibition stands at Messe Frankfurt for participation in Prolight + Sound Frankfurt – major trade fair dedicated to services and technologies for entertainment and integrated systems, BabyWelt​ Frankfurt, IFFA, Cosmetica Frankfurt, Optatec – International trade fair for technologies, components and optical systems, Chemspec Europe, IMEX Frankfurt, Texprocess – new leading international trade fair for the processing of textile and flexible materials, ZELLCHEMING-Expo – trade fair for the pulp, paper and fiber industry and its suppliers , Maverick GmbH is one of the top builders of exhibition stands in Messe Frankfurt for Automechanika Frankfurt, Light + Building, Formnext – main is an international trade fair for additive manufacturing technologies, 3D printing, Hypermotion, Ambiente, ISH, Texcare International ,Chemspec Europe – the international fair for fine and specialized chemicals.
We own construction workshops near by Frankfurt am Main. We compete to be able to make you love our particular designs, so you could examine stand using the price matching tool Receive a few free proposals for your current Stand in Frankfurt
Below is a list of the main coming exhibitions in Frankfurt. Send us your request and get the best quote in terms of price and design for your German event !

LATEST EXHIBITION STANDS BUILT IN Frankfurt :
Next events in Frankfurt
AMBIENTE Frankfurt
Consumer Goods Trade Fair
Frankfurt Am Main
03 to 07/02/2023
CPHI Worldwide
CPhI Worldwide, together with co-found occasions ICSE, InnoPack, P-MEC and FDF, has in excess of 42,000 visiting pharma experts…
Frankfurt am Main
01/11/2022
Fi Europe – Food Ingredients Europe
Fi Europe & Ni is the world's leading food and beverage ingredients platform. Held biennially in a major European city, Fi Europe & Ni bring
Frankfurt am Main
06/12/2022
Paperworld
All industry trends and innovations are gathered in one place at Paperworld. For large brand manufacturers or new international entrants …
Exhibition Center Frankfurt
03/03/2023
Christmasworld Frankfurt
Christmasworld Frankfurt is the most innovative event dealing with festival products and decorative items.
Frankfurt am Main
03/02/2023
IMEX
Worldwide Exhibition for Incentive Travel, Meetings and Events
Exhibition Centre Frankfurt
05/12/2022
OPTATEC
International Trade Fair for Optics and Optoelectronics. Applications and Technology
Exhibition Centre Frankfurt
05/12/2022
Formnext powered by tct
Formnext powered by tct is the largest exhibition of additive manufacturing and the next generation of intelligent manufacturing solutions.
Frankfurt am Main
15/11/2022
COSMETICA FRANKFURT
Trade Fair for Cosmetics
Exhibition Centre Frankfurt
June 2022 (?)
InnoPack at CPhI
The InnoPack Innovation Gallery showcased the most energizing bundle makers attending CPhI Worldwide 2022 at Messe Frankfurt.
Frankfurt
01/11/2022
Frankfurt Book Fair
Education and book fair, arts and crafts.
Messe Frankfurt
19/10/2022
Creativeworld Frankfurt
Creative World exhibition in Frankfurt Messe.
Frankfurt
02/04/2023
Newcom can also work in :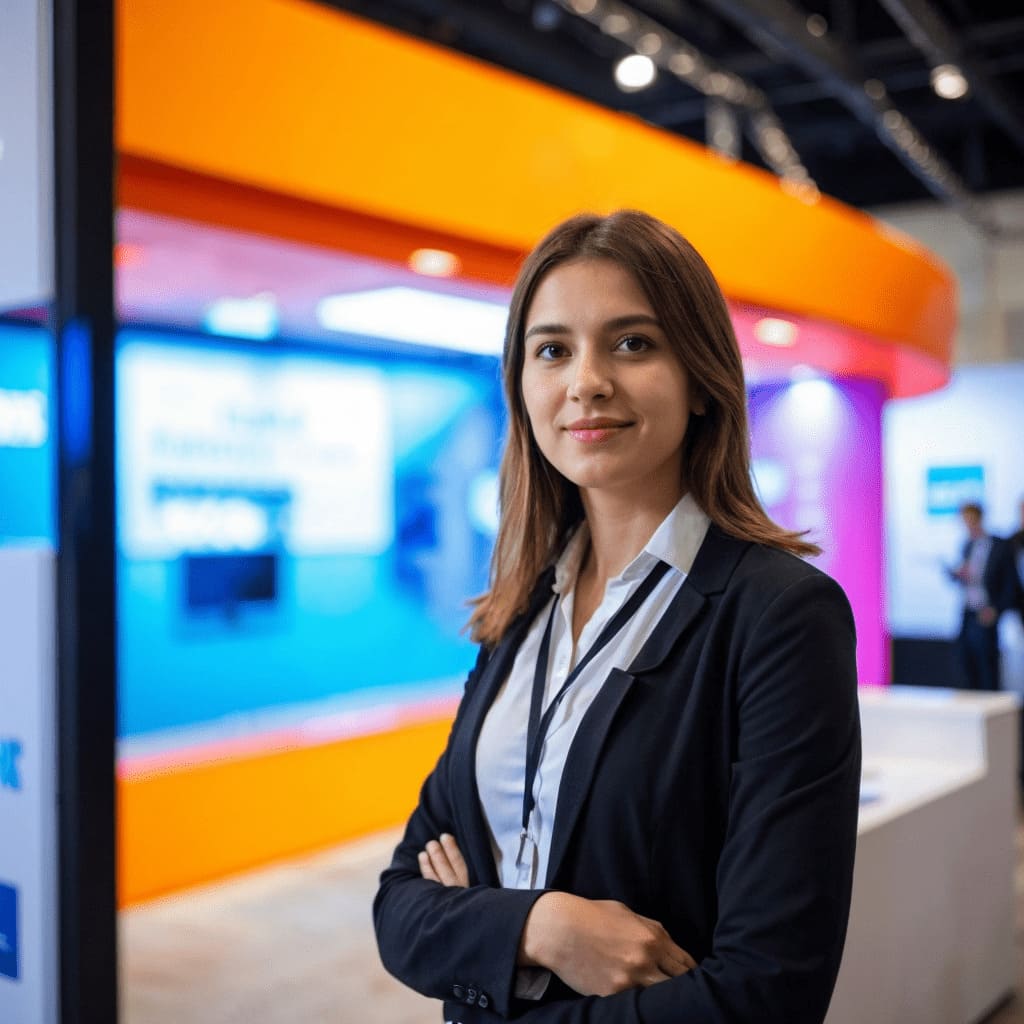 Stefania Rella
Our expert in Frankfurt
Contact me if you need a
Stand in Frankfurt