As an exhibition stand contractor in Germany, our designers and managers collaborate in order to offer you the best innovative and sophisticated solution for your exhibition stand design in Germany and help you build your booth in Germany to fully reach your company's objectives. In Newcom Exhibitions, we are aware of the importance of an optimal branding in gaining an edge over competitors; hence, we take advantage f our long and rich experience to spot your needs and to work closely with you to come up with the most constructive solution.
We, as an exhibition stand suppliers and exhibition stand manufacturers in Germany, ultimately assist you from the very beginning to the end of the event, starting with designing, building, transporting, installing till dismantling the exhibition stand. Moreover, Newcom can also arrange extra event services such as hostesses, catering, and photographers… to better accomplish your goals.
With a very noticeable presence as exhibition stand design companies and stand builders in Germany, Newcom guarantees the best quality service for you to improve your company's communication through attractive and unique booths as well as pavilions.
Please feel free to send us your request and to trust our reactive, and skilled exhibition stand builders and designers in Germany who will work along with our professional managers to immediately send you an adequate design or a free quotation according to your stand design.
Please do not hesitate to contact Newcom when searching for a booth contractor for your exhibition, stand, and pavilion projects in Germany.
How to find an exhibition stand contractor in Germany?
Germany hosts the largest number of world leading trade fairs each year. Exhibiting at a trade show in Germany is therefore a unique opportunity to be at the heart of your market to launch a new product, hunt down prospects or forge partnerships with international distributors. In order to ensure a return on your investment, it is essential to invest in an exhibition stand that will give you good visibility and allow you to stand out from your competitors. In this context, we advise you to use a stand design agency who will be able to design an attractive and engaging stand.
Are you exhibiting at a trade fair in Germany? Newcom Exhibitions is a German stand builder allowing you to optimize your logistics costs and benefit from the experience of a local stand builder.
LATEST EXHIBITION STANDS BUILT IN GERMANY:
Main cities in Germany where you may need an Exhibition Stand :
Next events in Germany
November 4-7, 2021
FIBO – The leading international trade show for fitness, wellness, and health
Venue: Cologne
November 9-11, 2021 
EUCIA – Composites for Europe 2021
Venue: Stuttgart
November 9-12, 2021 
Inter airport Europe – Leading international exhibition for airport equipment, technology, design, and services
Venue: Munich
November 15-18, 2021
MEDICA – The world forum for medicine – international exhibition and conference (with COMPAMED – international trade fair for high-tech solutions for medical technology)
Venue: Düsseldorf
November 16-19, 2021
Productronica – The world's leading trade fair for innovative electronics production
Venue: Munich
November 16-19, 2021
formnext – International exhibition and conference on the latest in additive manufacturing technologies and tool making
Venue: Frankfurt am Main
November 17- 21, 2021
ART COLOGNE – International art fair
Venue: Cologne
November 23-25, 2021
PMRExpo – International trade fair for secure communications
Venue: Cologne
November 23-25, 2021
SPS – International exhibition for electric automation – systems and components
Venue: Nuremberg
November 24-25, 2021
Cleanzone – International trade fair for contamination control and cleanroom technology
Venue: Frankfurt am Main
November 27- December 5, 2021
Essen Motor Show – The festival of the year for performance cars
Venue: Essen
December 7-8, 2021
Aviation Forum – Europe's key event connecting aerospace suppliers with OEMs and systems integrators
Venue: Hamburg
December 8-9, 2021
Vds BrandSchutz Tage – The meeting place for the fire prevention and protection industry
Venue: Cologne
January 11-13, 2022
PSI – The leading European trade show of the promotional product industry
Venue: Dusseldorf
January 11-14, 2022
Heimtextil – International trade fair for home and contract textiles
Venue: Frankfurt am Main
January 13, 2022
DOMOTEX – International trade fair for flooring
Venue: Hannover
January 14-16, 2022
opti – The international trade show for optics and design
Venue: Munich
January 18-20, 2022
EUROGUSS – International trade fair for die casting
Venue: Nuremberg
January 19-21, 2022
NEONYT – The international trade fair for sustainable fashion
Venue: Frankfurt
January 19-23, 2022
imm cologne – The international furnishing fair
Venue: Cologne
January 21-30, 2022
International Green Week – Exhibition for food, agriculture, and horticulture
Venue: Berlin
January 22-30, 2021
boot Düsseldorf – International boat show
Venue: Dusseldorf
January 23-26, 2022
ISPO 2022 Munich – International trade fair for the sporting goods and sport apparel industry
Venue: Munich
January 25-28, 2022
IPM Essen – The world's leading trade fair for horticulture
Venue: Essen
January 28- February 1, 2022
Christmasworld – International trade fair for seasonal and festive decorations
Venue: Frankfurt am Main
January 29- February 1, 2022
Paperworld – International trade fair for stationery, office supplies, and writing instruments
Venue: Frankfurt am Main
January 29- February 1, 2022
Creativeworld – International trade fair for hobby, art, and craft supplies
Venue: Frankfurt am Main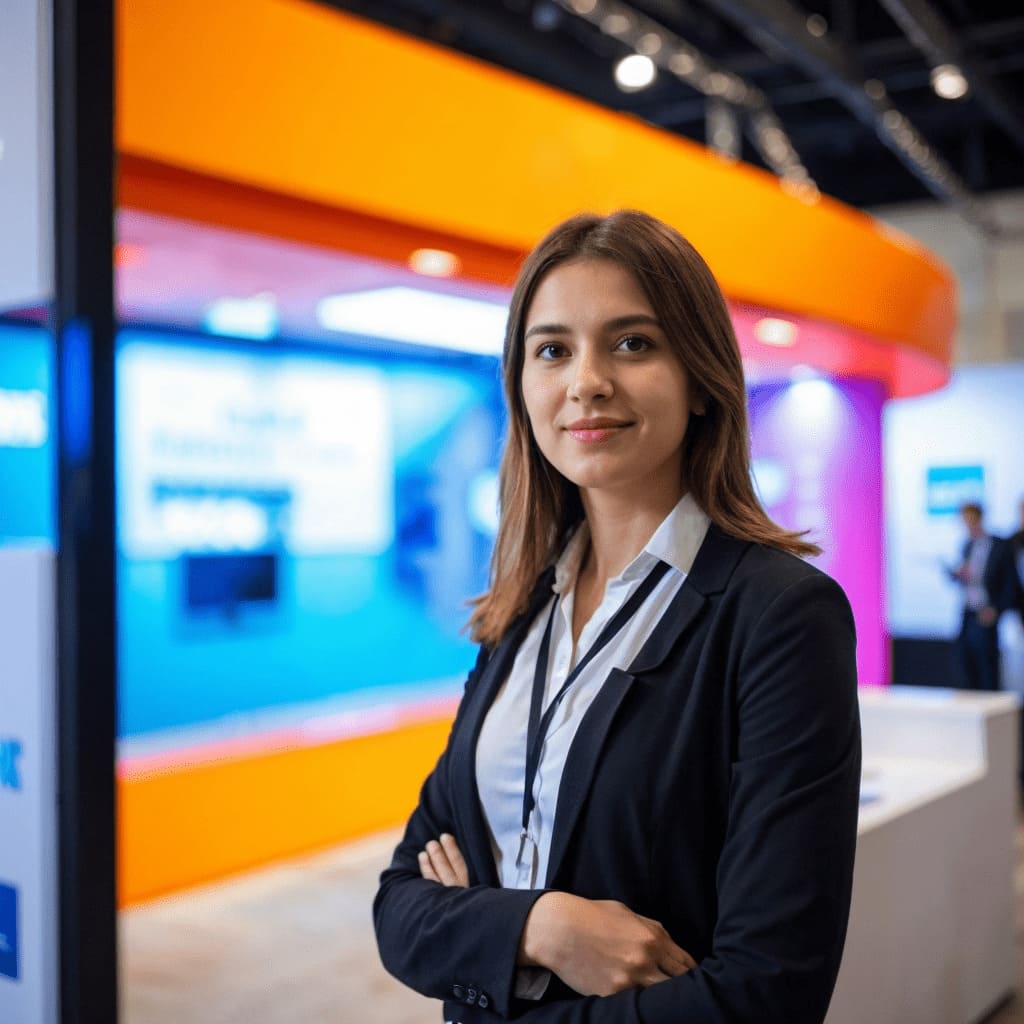 Stefania Rella
Our expert in Germany
Contact me if you need a
Stand in Germany