As an exhibition stand contractor in Germany, our designers and managers collaborate in order to offer you the best innovative and sophisticated solution for your exhibition stand design in Germany and help you build your booth in Germany to fully reach your company's objectives. In Newcom Exhibitions, we are aware of the importance of an optimal branding in gaining an edge over competitors; hence, we take advantage f our long and rich experience to spot your needs and to work closely with you to come up with the most constructive solution.
We, as an exhibition stand suppliers and exhibition stand manufacturers in Germany, ultimately assist you from the very beginning to the end of the event, starting with designing, building, transporting, installing till dismantling the exhibition stand. Moreover, Newcom can also arrange extra event services such as hostesses, catering, and photographers… to better accomplish your goals.
With a very noticeable presence as exhibition stand design companies and stand builders in Germany, Newcom guarantees the best quality service for you to improve your company's communication through attractive and unique booths as well as pavilions.
Please feel free to send us your request and to trust our reactive, and skilled exhibition stand builders and designers in Germany who will work along with our professional managers to immediately send you an adequate design or a free quotation according to your stand design.
Please do not hesitate to contact Newcom when searching for a booth contractor for your exhibition, stand, and pavilion projects in Germany.
LATEST EXHIBITION STANDS BUILT IN GERMANY:
Main cities in Germany where you may need an Exhibition Stand :
Next events in Germany
AMBIENTE Frankfurt
Consumer Goods Trade Fair
Frankfurt Am Main
03 to 07/02/2023
BAUMA
Bauma is a global driving force behind innovations, an engine for success and a marketplace.
München
04/07/2025
ITB
International Tourism Exchange
Berlin
03/04/2022
MEDICA
MEDICA is the world's largest event for the medical sector.
Düsseldorf
13/11/2023
ANUGA
Anuga is a leading global trade fair in Germany for the food and beverage industry.
Cologne
10/07/2023
MOTORRÄDER DORTMUND
Motorcycle show of Dortmund
Dortmund
03/05/2022
AQUA-FISCH
International Trade Fair for Aquaculture, Professional and Sport Fishing, Aquarist
Friedrichshafen
03/06/2022
BABY+KIND MESSE – FREIBURG
Baby & Child Expo
Freiburg im Breisgau
03/06/2022
BAUMESSE BRAUNSCHWEIG
Home, Construction, Renovation & Energy Savings Expo
Braunschweig
03/06/2022
BEAUTY INTERNATIONAL
International trade fair for cosmetics, nail, foot, wellness and spa
Dusseldorf
03/06/2022
CPHI FRANKFURT
Where business meets Science
Messe Frankfurt, Germany
03/06/2022
CFT – CAMPING, FREIZEIT UND TOURISTIK
Exhibition on Camping, Leisure time and Tourism
Freiburg im Breisgau
03/06/2022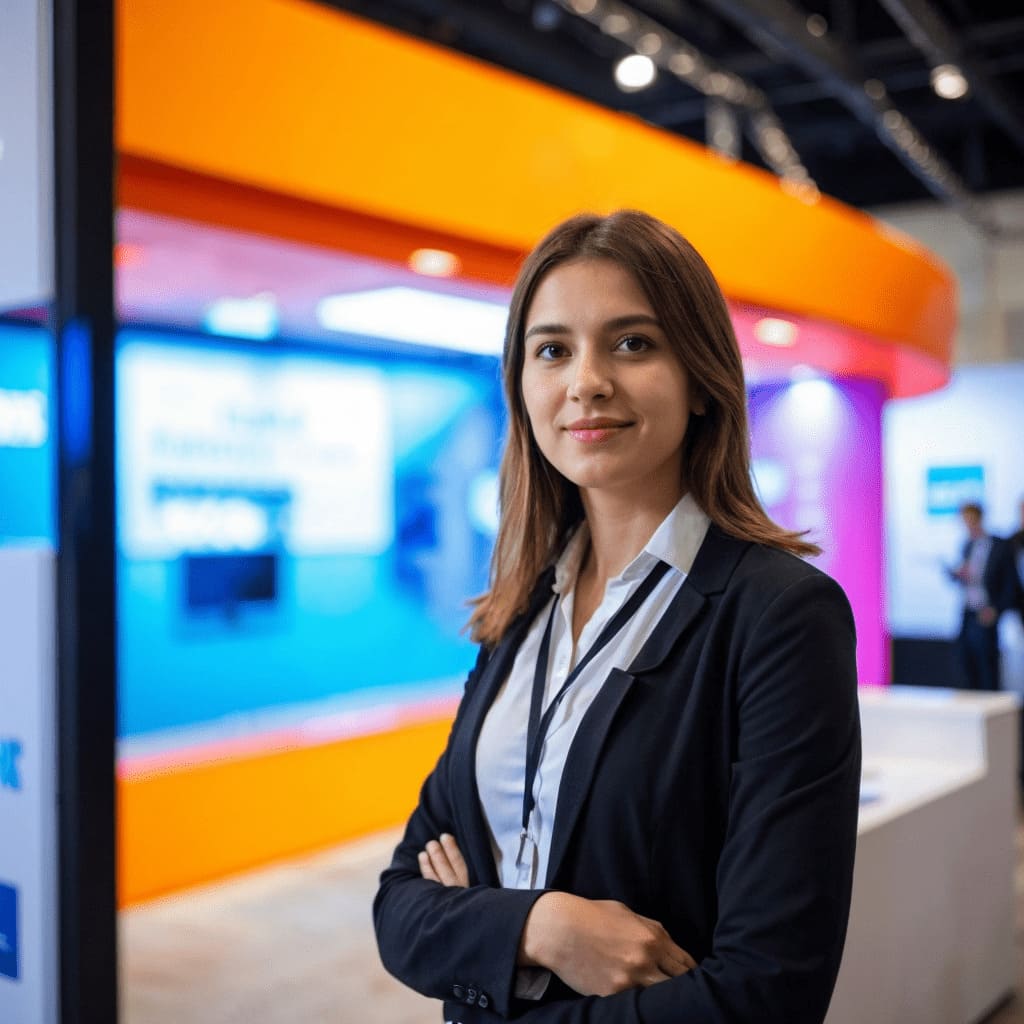 Stefania Rella
Our expert in Germany
Contact me if you need a
Stand in Germany