Newcom offers designs and turnkey booth construction for all kind of events in Brussels. Trust Newcom to provide customized, handy and solid stands for great occasions to be able to reach your business objectives. With years of strong experience in Brussels, Newcom guarantees booth quality and professional event management. We will make your company enjoy our expertise by creating personalized creative booths which will reflect your brand at best.
Thanks to our inventive designers we create 3D models free of charge allowing our customers to imagine their stands and express their satisfaction. Once the model has been approved by the customer, Newcom starts the creation of the stand and stores it in perfect conditions to ensure the protection of the material. Be certain to succeed by working directly with specialists !
With several exhibition experiences in Brussels, Newcom ensures perfect service quality to all customers as long as perfect reactivity and attention to details. With Newcom ask for nice booths, stands and pavilions. We will offer you a design of which you will be proud, that will mark the spirits and spread your brand positively in customer's minds.
Enjoy your event in Brussels with Newcom and maximize your booth's profit thanks to our professional team who will provide you with the best advice possible. Attending events leads to high stakes and this is why you should trust Newcom for achieving your biggest goals. Make a significant impact during your event in Brussels and leave it with a number of valuable leads !
Below is a list of the main coming exhibitions in Brussels. Send us your request and get the best quote in terms of price and design for your Belgian event !

LATEST EXHIBITION STANDS BUILT IN Brussels :
Next events in Brussels
MADE IN ASIA
Asian culture and leisure show
Brussels Exhibition Centre
03/13/2020
BRUSSELS DESIGN MARKET
The largest vintage objects fair in Europe. Brussels Design Market has more than 100 exhibitors from the Netherlands, Belgium, UK, Germany, Dannemark, Austria, Italy, where thousands of buyers come bargain hunting pieces from the earl 50s to the late 80s
Tour & Taxis
03/14/2020
INFOSECURITY BELGIUM
Trade Show for Trends and Developments in the Security of Information, Networks and Communications
Brussels Exhibition Centre
03/18/2020
AFFORDABLE ART FAIR – BRUSSELS
International Art Exhibition. Affordable Art Fair is the leading showcase for affordable, contemporary original art from galleries and dealers
Tour & Taxis
03/20/2020
ANIMAL ART – BRUXELLES
Fair of artists specialized in animal, hunting and nature
Cercle Royal Gaulois
03/20/2020
ESTETIKA
Beauty Expo for Professionals
Brussels Exhibition Centre
03/21/2020
EURANTICA
Brussels Fine Art & Antique Fairs
Brussels Exhibition Centre
03/24/2020
ANNUAL EUROPEAN CONFERENCE ON TYRE RECYCLING
Annual European Conference on Tire Recycling
The NH Sablon Hotel
03/25/2020
AUTOTECHNICA
Trade Fair for Automobile Business and Industry
Brussels Exhibition Centre
03/29/2020
SEAFOOD EXPO GLOBAL / SEAFOOD PROCESSING GLOBAL
World Seafood and Seafood Processing Expo. Exhibitors from all over the world will be there to show you every category of seafood products. Source and compare seafood products, suppliers & prices and learn about emerging industry trends & technologies
Brussels Exhibition Centre
04/21/2020
ART BRUSSELS
Contemporary Art Fair
Tour & Taxis
04/23/2020
IRESE
International Conference on Renewable Energy Systems and Environmental Engineering
?
07/18/2020
Newcom can also work in :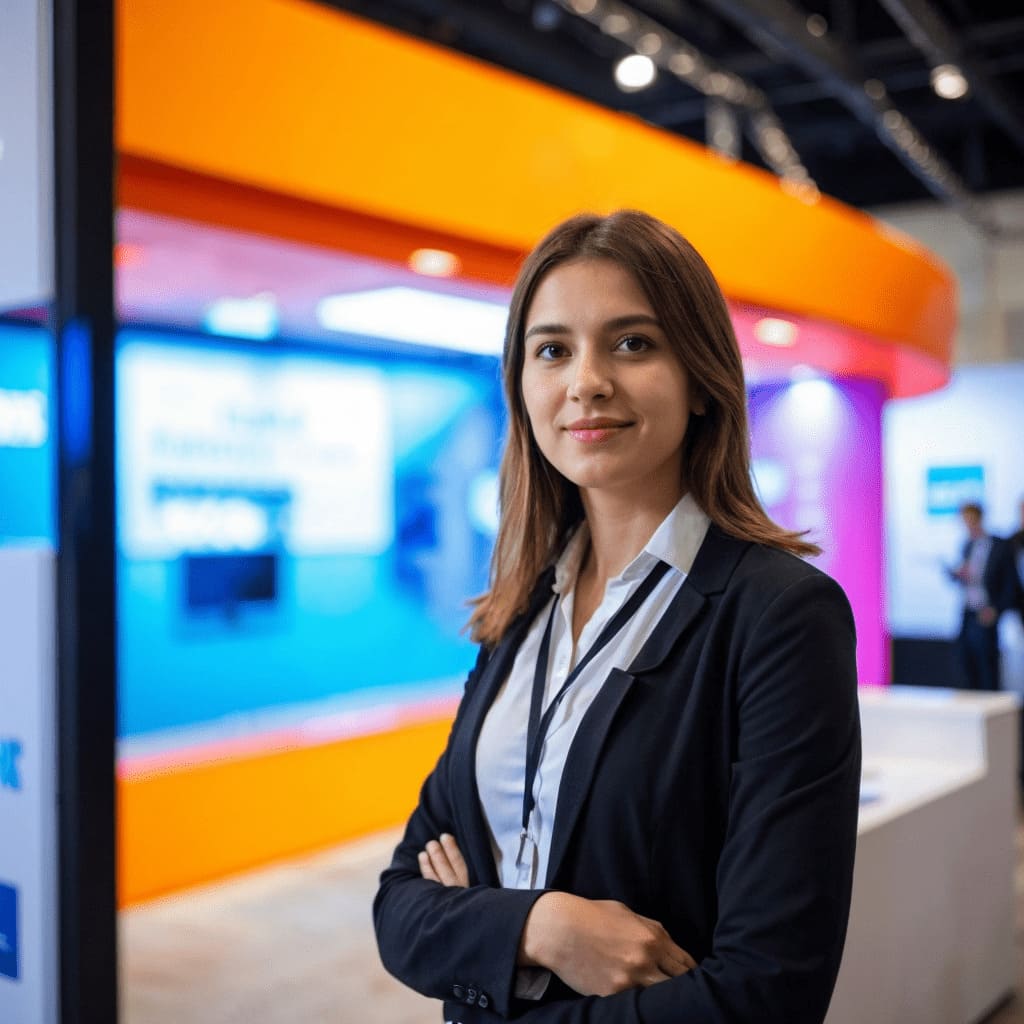 Stefania Rella
Our expert in Brussels
Contact me if you need a
Stand in Brussels