Please contact us for your exhibition booth projects in Stockholm. As exhibition stand specialists in Italy we will offer you the best solutions to settle the stand which will fully reach the company objectives.
Do not hesitate to send us your request and trust our reactive, skilled and creative team to quickly send you a free quotation according to your stand design.
Find below a list of the main cities in Stockholm where Stand Expo can build and manage exhibition stands and booths.
Next events in Stockholm
NORDISKA TRÄDGÅRDAR
Scandinavia's leading garden show. Nordiska trädgårdar offers Seminars, open lectures and inspirational displays
Stockholm
06.04 – 09.04 2017
FORMEX
Trade fair with Nordic interior design, gifts, delicacies, craft, interior textile, fashion, paper, toys and designed products for children
Stockholm
23.08 – 26.08 2017
ALLT FÖR HÄLSAN
The Scandinavia's largest Health, Wellbeing and Fitness Fair. ALLT FÖR HÄLSAN is the leading fair for everything to do with health. It should inspire and motivate people to a healthier life
Stockholm
Sept. 2017 (?)
HEM, VILLA & BOSTADSRÄTT STOCKHOLM
The largest Nordic DIY (do it yourself) public fair. Hem & Villa is a forum for inspiration, experiences, product rollouts, seminars and trends
Stockholm
12.10 – 15.10 2017
FOTOMÄSSAN I STOCKHOLM
The meeting place for everyone with a interest in photography. Take part of the free lectures, visit the dealers and see one kilometer of the worlds best photo exhibits
Stockholm
20.10 – 22.10 2017
STUDENT FAIRS IN SWEDEN
Student Fairs
Stockholm
Nov. 2017 (?)
SECTECH SWEDEN
The meeting point for suppliers, installers, consultants and end user purchasing managers within the field of security. SECTECH SWEDEN and the seminars are focused entirely on security technologies
Stockholm
21.11 – 22.11 2017
STOCKHOLM HUNDMÄSSA
Scandinavia's largest dog show with activities and exhibition
Stockholm
16.12 – 17.12 2017
ANTIKMÄSSAN
Antiques fair with fine art, vintage and 20th century design, collectors' items and building preservation
Stockholm
Feb. 2018 (?)
NORTHERN LIGHT FAIR
International lighting exhibition for domestic and public environments
Stockholm
Feb. 2018 (?)
NORDBYGG
The most important Nordic Meeting place for the Construction Industry
Stockholm
10.04 – 13.04 2018
AUDIO – VIDEO – LIGHTING, LLB EXPO
LLB Expo gathers several of Sweden's and Europe's leading suppliers of professional equipment and services within the areas of audio, lighting video and media technology
Stockholm
24.04 – 26.04 2018
Latest exhibition stands built in Stockholm
Stand Contractors in Stockholm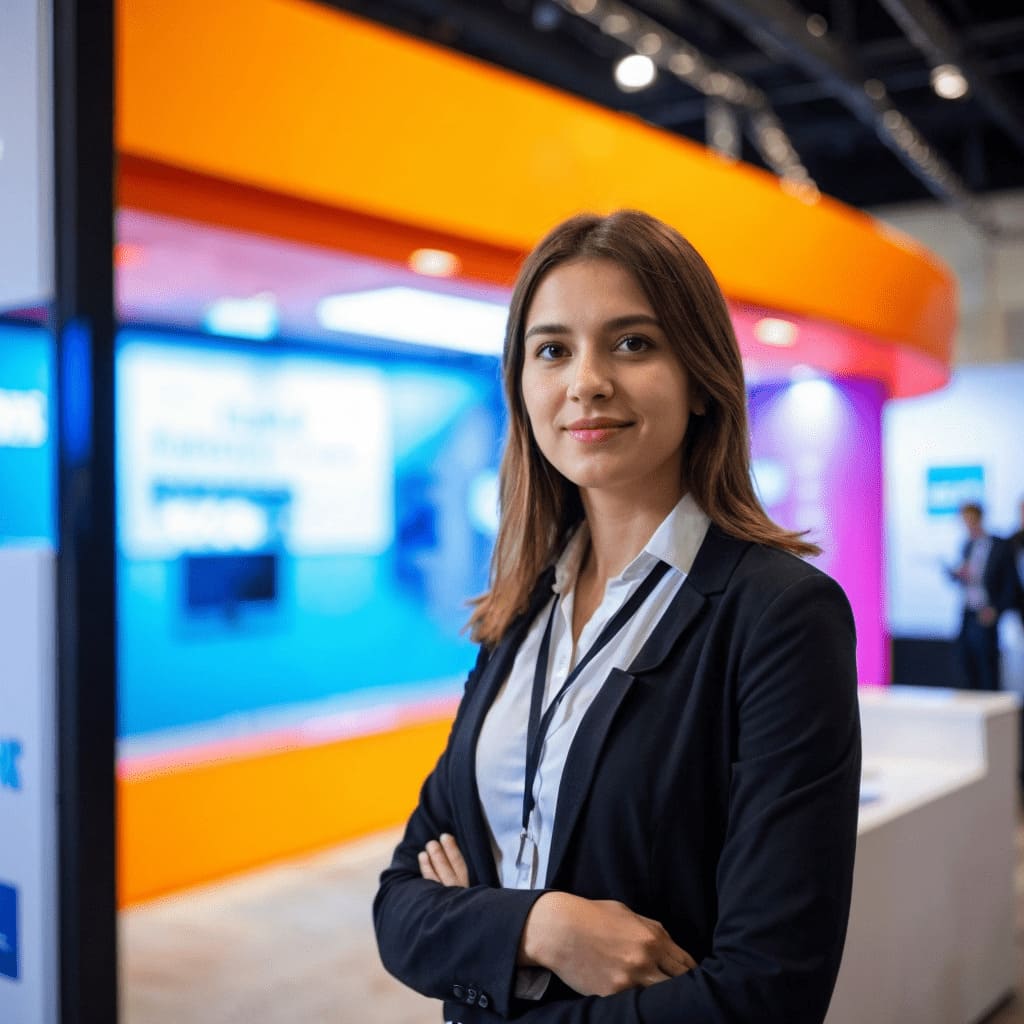 Stefania Rella
Our expert in Stockholm
Contact me if you need a
Stand in Stockholm