Thanks to our creative designers we design free of charge 3D models allowing our customers to imagine their stands and express their satisfaction. Once the model has been approved by the customer, Stand Expo starts the creation of the stand and stores it in perfect conditions to ensure the protection of the material.With several exhibition experiences in Rome, we guarantee perfect service quality to our customers.
Below is a list of the main coming exhibitions in Rome. Send us your request and get the best quote in terms of price and design !

Next events in Rome
HOBBY SHOW NETWORK – ROMA
Fine Arts and Handicrafts Italian Fair
Rome
10.02 – 12.02 2017
ROMICS
Comics and Animation Movies Festival
Rome
06.04 – 09.04 2017
ENADA AUTUNNO – ROMA
International amusement and gaming expo
Rome
03.10 – 05.10 2017
ARCHITECT @ WORK – ROME
Exhibition for Architecture & Interior Design. ARCHITECT@WORK gives you the opportunity to get into contact with: architects, interior architects, designers, engineering bureaus, project developers, technical services, towns & district councils
Rome
11.10 – 12.10 2017
ABILMENTE ROMA
Do-it-Yourself Exhibition. Abilmente, Vicenza – the International Expo-Atelier dedicated to Creative Crafting is for all enthusiasts looking to discover the very latest products and trends in the hobby and DIY crafting world
Rome
Nov. 2017 (?)
IL SALONE DELLO STUDENTE – ROMA
Student's Exhibition
Rome
08.11 – 10.11 2017
ARTI & MESTIERI EXPO
Handicrafts and Gastronomy Fair
Rome
Dec. 2017 (?)
ROMA SPOSA
National Show of Wedding and Full Dress as well as Accessories and Services for the Wedding Day
Rome
Jan. 2018 (?)
PA.BO.GEL.
Food & Restaurant Show
Rome
Oct. 2018 (?)
Latest exhibition stands built in Rome
Stand Contractors in Rome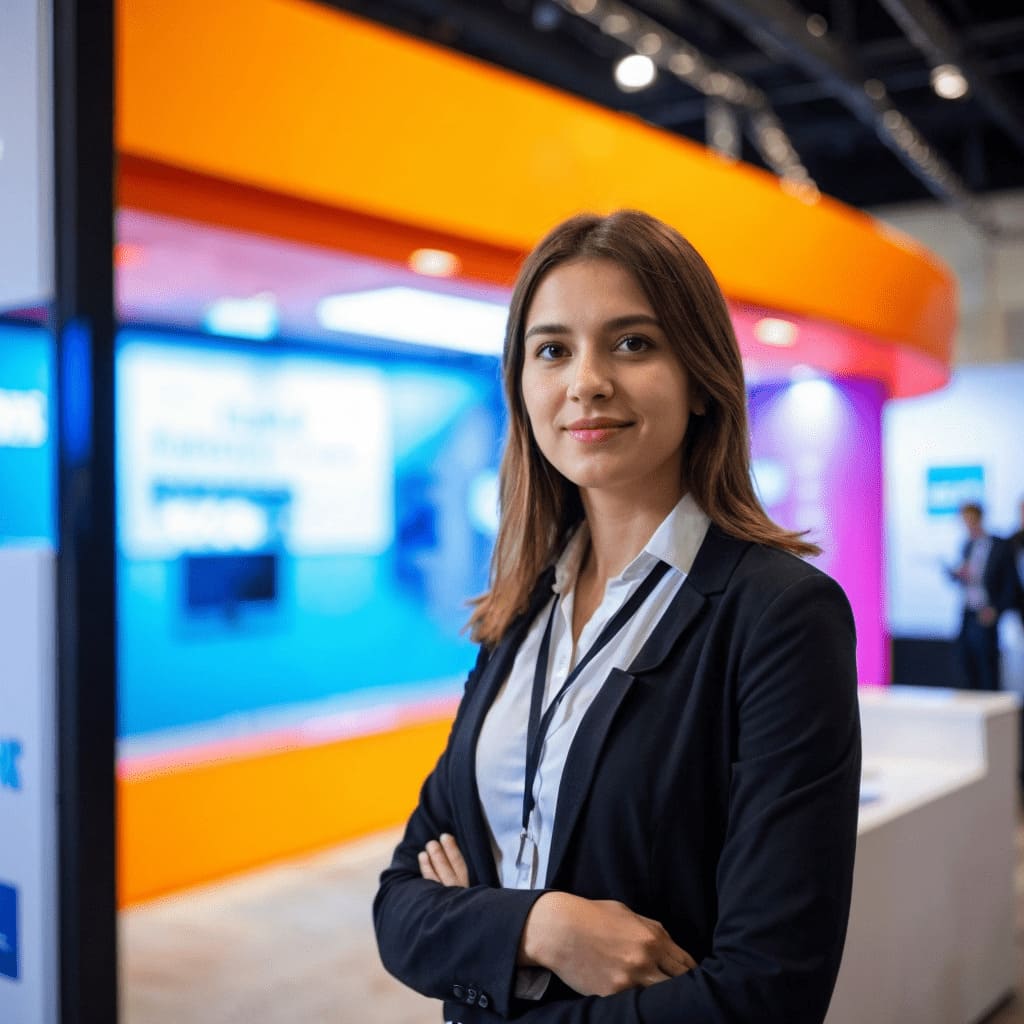 Flotentine Godard
Our expert in Rome
Contact me if you need a
Stand in Rome