Newcom offers designs and turnkey booth construction for all kind of events in Barcelona. Trust Newcom to provide customized, handy and solid stands for great occasions to be able to reach your business objectives. With years of strong experience in Barcelona, Newcom guarantees booth quality and professional event management. We will make your company enjoy our expertise by creating personalized creative booths which will reflect your brand at best.
Thanks to our inventive designers we create 3D models free of charge allowing our customers to imagine their stands and express their satisfaction. Once the model has been approved by the customer, Newcom starts the creation of the stand and stores it in perfect conditions to ensure the protection of the material. Be certain to succeed by working directly with specialists !
With several exhibition experiences in Barcelona, Newcom ensures perfect service quality to all customers as long as perfect reactivity and attention to details. With Newcom ask for nice booths, stands and pavilions for your trade shows and technology exhibitions, like designing stands in Mobile World Congress. We will offer you a design of which you will be proud, that will mark the spirits and spread your brand positively in customer's minds.
Below is a list of the main coming exhibitions in Barcelona. Send us your request and get the best quote in terms of price and design for your Spanish event !
LATEST EXHIBITION STANDS BUILT IN Barcelona :
Next events in Barcelona
FOODTECH Barcelona
The tradeshow was established in 1984 to bridge the gap between the most important food technology companies and their potential buyers.
Fira de Barcelona
26/09/2023
SALÓ DE LA IMMERSIÓ
Diving Trade Show
Fira de Cornellà
14/02/2023
MOBILE WORLD CONGRESS
The mobile world connects in Barcelona. Discover the future of mobile as top companies give an exclusive first look at the latest innovations.
Fira de Barcelona – Recinto Gran Via
02/27/2023
ESTUDIA – SALÓ DE L'ENSENYAMENT
Educational and Vocational Guidance Show
Fira de Barcelona – Recinto Montjuïc
03/18/2020
SALÓN DE LOS MÁSTERS Y POSTGRADOS, FUTURA
Master and Postgraduate Courses Exhibition
Fira de Barcelona – Recinto Montjuïc
03/20/2020
B-TRAVEL
International Tourism Salon in Catalonia
Fira de Barcelona – Recinto Montjuïc
03/27/2020
E-SHOW BARCELONA
E-commerce & E-Marketing Expo. Digital Marketing, Hosting & Cloud, Mobile, Social Media, Digital Signage
Fira de Barcelona – Recinto Montjuïc
03/31/2020
IN-COSMETICS GLOBAL
Leading Global Business Event for Personal Care Ingredients. In-Cosmetics Global is a launch pads for innovation in ingredients and technologies, delivering high-level education and consumer insights for formulators, R&D and regulatory professionals
Fira de Barcelona – Recinto Gran Via
03/31/2020
OFFSHORE MARICULTURE CONFERENCE
An international two-day conference focused on the offshore fish farming business
WTC Barcelona
April 2020 (?)
Newcom can also work in :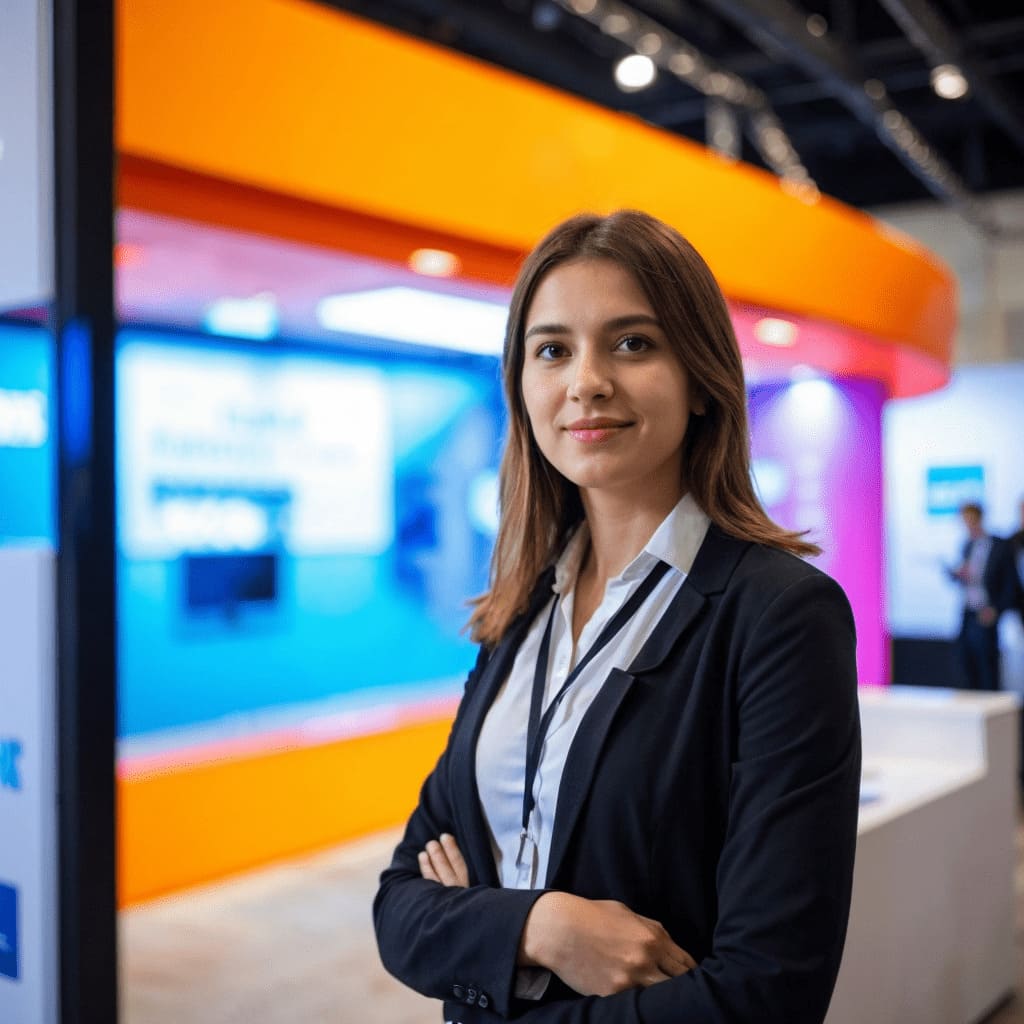 Stefania Rella
Our expert in Barcelona
Contact me if you need a
Stand in Barcelona