Please get in contact with us for your exhibition stand projects in Dubai. As exhibition stand specialists in Dubai, we will offer you the best solutions and design, to settle the stand which will fully reach your company marketing targets.
Do not hesitate to send us your request and trust our reactive, skilled and professional team to quickly send you a free proposal according to your stand design, and stand builder.
Find below a list of the main events in Dubai where Stand Expo can build and manage exhibition stands and booths.
Next events in Dubai
DUBAI WOOD SHOW
The Dubai International Wood and Wood Machinery Show is the biggest wood industry trade show in the Middle East Region
Dubai
07.03 – 09.03 2017
MIDDLE EAST COATINGS SHOW
Show dedicated to the Coatings Industry
Dubai
13.03 – 15.03 2017
GULF PRINT & PACK
The most important must-attend commercial and package printing event in the Middle East and North African (MENA) region
Dubai
27.03 – 30.03 2017
OBS-GYNE EXHIBITION AND CONGRESS
Specialized Exhibition & Conference for Obstetricians & Gynaecologists. Obs-Gyne Exhibition and Congress hosts over 60 of the region's leading suppliers, manufacturers and service providers of the women's health industry
Dubai
02.04 – 04.04 2017
DUBAI ANAESTHESIA
Dubai International Anesthesia Conference and Exhibition
Dubai
05.04 – 07.04 2017
INTERNATIONAL APPAREL & TEXTILE FAIR DUBAI
International Apparel & Textile Fair. International Textile Fair Dubai for the fashion, home & industrial textile and fabrics, is an opportunity to venture into a potential merchandise, to cater the local market & reach out to the emergent gulf textile i
Dubai
09.04 – 10.04 2017
GULF EDUCATION & TRAINING EXHIBITION – GETEX DUBAI
Forum in Dubai for education, corporate training and career development in the Middle East
Dubai
13.04 – 15.04 2017
RETAIL SHOW MIDDLE EAST
Technology for Retailers Expo
Dubai
01.05 – 02.05 2017
BEAUTY WORLD MIDDLE EAST – GULF BEAUTY
Middle East's Trade Show for The Beauty Industry. GULF BEAUTY WORLD MIDDLE EAST is an international trade fair for Beauty Products, Cosmetics, Perfumery, Salons and Wellness
Dubai
14.05 – 17.05 2017
INDEX DUBAI
International Furniture, Interiors and Retail Design Exhibition. INDEX showcases Furnishing, Furniture, Kitchen & Bathroom, Lighting, Textiles & Fabrics, Surfaces & Finishes, Outdoor Living, Contemorary Collection of Furniture, Objects for Decoration
Dubai
22.05 – 25.05 2017
ALUMINIUM DUBAI
ALUMINIUM DUBAI is the leading exhibition for aluminium products, technologies and investments in the Middle East
Dubai
27.05 – 29.05 2017
MATERIALS HANDLING & LOGISTICS
Middle East's Materials Handling Event for Freight, Cargo Logistics, Distribution, Warehousing, Airports & Ports, Construction & Manufacturing
Dubai
11.09 – 13.09 2017
HOSPITAL BUILD & INFRASTRUCTURE MIDDLE EAST
Hospital Build & Infrastructure Exhibition
Dubai
11.09 – 13.09 2017
GIFTS AND PREMIUMS
International Gift Fair. Gifts and Premiums – Dubai is an international trade fair for gifts, corporate gifts, giftware, seasonal decorations, stationery, incentives, handicrafts, household and homeware products
Dubai
17.09 – 19.09 2017
YUMMEX MIDDLE EAST
International Exhibition for Processing, Manufacturing and Packaging for the Sweet & Confectionery, Bakery & Snack Food Industry
Dubai
18.09 – 20.09 2017
GULF GLASS
International Exhibition dedicated to Glass Manufacturing Machinery & Technology
Dubai
25.09 – 27.09 2017
MIDDLE EAST WASTE & RECYCLING
International Waste Management and Recycling Services, Technology and Equipment in Dubai
Dubai
25.09 – 27.09 2017
THE TRAINING AND DEVELOPMENT SHOW MIDDLE EAST
Learning and Development Exhibition & Conference. The Training and Development Show Middle East will showcase the latest in training techniques and educational software
Dubai
Oct. 2017 (?)
IMTEC
International Medical Travel Exhibition and Conference
Dubai
09.10 – 10.10 2017
LIGHT MIDDLE EAST
Middle East International Trade Event for Urban, Architectural and Retail Ligting Lighting Solutions
Dubai
17.10 – 19.10 2017
PATIENT SAFETY
Abu Dhabi Medical Congress & Expo. Incorporating:
– Primary Healthcare Exhibition
– Nursing Conferences
– Patient Safety
– Dentistry Congress
– Middle East Rehab
– Emergency Congress
Dubai
24.10 – 26.10 2017
LICENSING DUBAI
Dubai International Character and Licensing Fair
Dubai
29.10 – 30.10 2017
MENOPE – MIDDLE EAST NATURAL & ORGANIC PRODUCTS EXPO
Middle East Natural & Organic Products Expo
Dubai
07.11 – 09.11 2017
ACCESSABILITIES EXPO
International trade event for medical care and mobility of persons with disabilities for the Middle East. AccessAbilities Expo features amongst others Daily Living Aids, Personal Care & Hygiene, Nursing & Medical Care, Leisure, Sports & Recreation
Dubai
07.11 – 09.11 2017
THE BIG 5 SHOW DUBAI
International Exhibition for Building, Water Technology & Environment, Air Conditioning & Refrigeration, Cleaning & Maintenance, Glass & Metal
Dubai
20.11 – 23.11 2017
GLOBAL ADVANCED MATERIALS & SURFACES FORUM – GAMS
International Forum dedicated to Advanced Materials and Surfaces Science & Processing Technology
Dubai
04.12 – 06.12 2017
INFOCOMM MEA
Information & communication exhibition. InfoComm showcases the latest technologies in Multimedia and Corporate Communications, video, display, projection, lighting & staging, digital signage, digital content creation, networking, signal distribution
Dubai
05.12 – 07.12 2017
CHINA HOMELIFE DUBAI
China Homelife Dubai has grown into the biggest sourcing platform of Chinese products in Middle East and North Africa area
Dubai
10.12 – 12.12 2017
PAPER ARABIA
International Technological Exhibition for Paper, Printing & Converting Industries
Dubai
12.12 – 14.12 2017
INTERSEC DUBAI
International meeting platform for security, safety and protection
Dubai
Jan. 2018 (?)
SIAGRO
International Food Exhibition & Food Processing Equipment
Dubai
March 2018 (?)
SIGN AND GRAPHIC IMAGING MIDDLE EAST
International Trade Event for the Middle East's Signage and Graphic Imaging Industry
Dubai
14.01 – 16.01 2018
ARAB HEALTH
International Hospital, Medical Equipment and Services Exhibition & Conference. ARAB HEALTH showcases over 4, 000 companies exhibiting their latest innovations to more than 130, 000 healthcare professionals attending from 163 countries
Dubai
29.01 – 01.02 2018
Stand Contractors in Dubai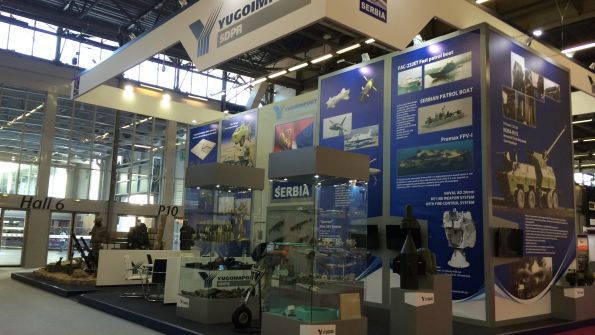 PO box 16111, Ras Al Khaiman
Dubai, United Arab Emirates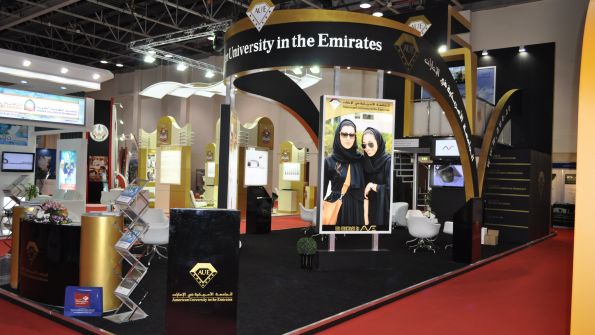 P.O.Box 119271
Dubai, United Arab Emirates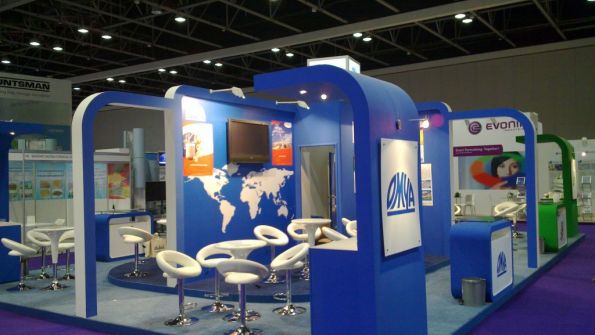 P.O Box 8879, Dubai, UAE
Dubai, United Arab Emirates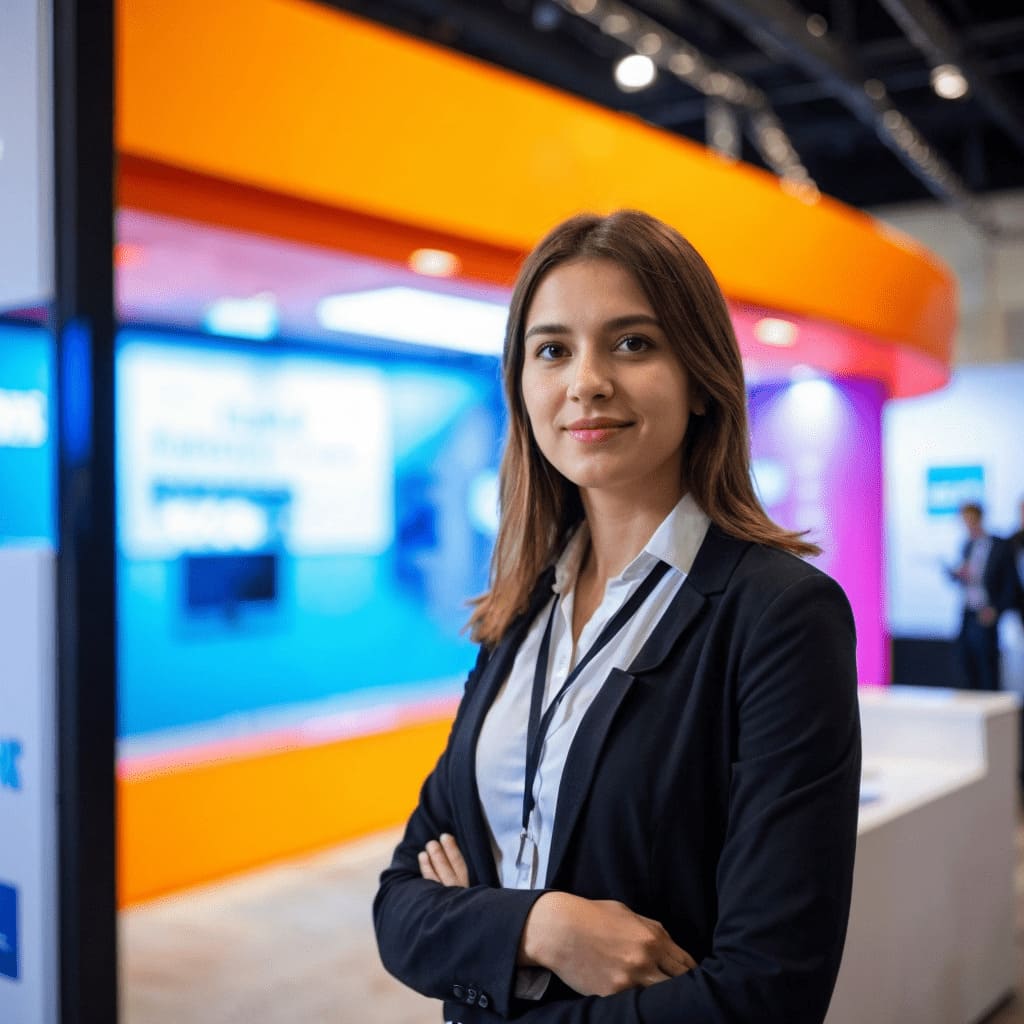 Florentine Godard
Our expert in Dubai
Contact me if you need a
Stand in Dubai