Please get in contact with us for your exhibition stand projects in United Arab Emirates. As exhibition stand builders in United Arab Emirates, we will offer you the best solutions to settle the booth which will fully reach your company objectives.
Do not hesitate to send us your request and trust our reactive, skilled and professional team to quickly send you a free proposal according to your stand design.
Find below a list of the main cities in United Arab Emirates where Stand Expo can build and manage exhibition stands and booths.
Main cities in United Arab Emirates where you may need an Exhibition Stand :
Next Exhibitions in United Arab Emirates
PROFESSIONAL SPA & WELLNESS CONVENTION
B2B networking for spa and wellness services. PROFESSIONAL SPA & WELLNESS CONVENTION features latest products and professionals of beauty industry, spa & sauna facility, make-up artists, hair dresser, skin care products, cosmetics and beauty salons
Dubai
06.02 – 07.02 2017
THE GREAT INDIA EDUCATION FAIR (TGIEF) – ABU DHABI
Education Fair in Abu Dhabi. The Great India Education Fair (TGIEF) is an ideal platform for Universities, Colleges & Schools to promote their institutions in overseas market & recruit foreign and NRI students for various programmes
Abu Dhabi
10.02 – 11.02 2017
IDEX
International Defense Conference & Exhibition
Abu Dhabi
19.02 – 23.02 2017
ARAB PAEDIATRIC MEDICAL CONGRESS
Congress for the Arab Peadiatric Medical Sector
Dubai
02.03 – 04.03 2017
DINE EXHIBITION & CONFERENCE
Café & Restaurant Show in Dubai
Dubai
04.03 – 05.03 2017
AJWEX
Jewelry & Watches Exhibition. AJWEX is dedicated to Jewelry and precious stone, branded watches with traditional history of well-known designers and jewelry manufacturers
Al Ain
06.03 – 11.03 2017
MIDDLE EAST RAIL
Exhibition dedicated to the railroad sector
Dubai
07.03 – 08.03 2017
DUBAI WOOD SHOW
The Dubai International Wood and Wood Machinery Show is the biggest wood industry trade show in the Middle East Region
Dubai
07.03 – 09.03 2017
DUPHAT
Dubai International Pharmaceuticals & Technologies Conference & Exhibition
Dubai
07.03 – 09.03 2017
WOODSHOW
Dubai International Wood and Wood Machinery Show. The Dubai WoodShow is the event for timber & woodworking machinery traders, architects, contractors, interior designers, builders & developers of properties & facilities
Dubai
07.03 – 09.03 2017
THE CARGO SHOW MENA
International Logistics Exhibition for the MENA region. The Cargo Show MENA is designed for supply chain and logistics professionals to discover the latest services & innovations to improve efficiency in the movement of cargo across road, rail, sea & air
Dubai
07.03 – 12.03 2017
ISS WORLD MEA
Intelligence Support Systems for Lawful Interception, Criminal Investigations and Intelligence Gathering
Dubai
13.03 – 15.03 2017
MIDDLE EAST COATINGS SHOW
Show dedicated to the Coatings Industry
Dubai
13.03 – 15.03 2017
MIDDLE EAST COATINGS SHOW DUBAI
International Trade Show dedicated to the Coatings Industry for the Middle East and Gulf Region
Dubai
13.03 – 15.03 2017
PLAYWORLD MIDDLE EAST
The world of kids – toys, games and children's lifestyle
Dubai
14.03 – 16.03 2017
DIHF – DUBAI INTERNATIONAL HORSE FAIR
Equestrian Event for the Middle East
Dubai
16.03 – 18.03 2017
POWER-GEN MIDDLE EAST
Abu Dhabi Conference and Exhibition for the Middle East Power Generation Industry
Abu Dhabi
26.03 – 29.03 2017
GULF PRINT & PACK
The most important must-attend commercial and package printing event in the Middle East and North African (MENA) region
Dubai
27.03 – 30.03 2017
MEMTS
The Middle East's premier exhibition showcasing the latest design and trends in car customization. The latest models of luxury and sport cars
Abu Dhabi
30.03 – 01.04 2017
IPS – INTERNATIONAL PROPERTY SHOW
The International Property Show is the definitive event for companies seeking to establish strong personal relationships with worldwide professionals in the property and investment industries
Dubai
02.04 – 04.04 2017
DENTAL
International Conference on Dentistry. Dental mainly showcases comprehensive approaches in the advancements in the treatment of dental problems, prevention of oral diseases and dental implant therapy
Dubai
03.04 – 05.04 2017
ACCESS MBA – DUBAI
ACCESS MBA is a communication campaign specifically designed to better inform prospective students of existing MBA opportunities. ACCESS MBA is a series of events organised around the world
Dubai
04.04 – 14.04 2017
MENA FOREX EXPO DUBAI
Forex, Managed Funds & Investment Expo & conference
Dubai
06.04 – 07.04 2017
MIDDLE EAST PHARMA COLD CHAIN CONGRESS
Congress on Pharmaceutical Cold Chain. The Middle East Pharma Cold Chain Congress will address the challenges faced by the cold chain industry in the MENA region & their solutions, the establishment of quality distribution and risk management process
Dubai
10.04 – 12.04 2017
GULF EDUCATION & TRAINING EXHIBITION – ABU DHABI
Forum in Abu Dhabi for education, corporate training and career development in the Middle East
Abu Dhabi
17.04 – 18.04 2017
SHARJAH CHILDREN`S READING FESTIVAL
Children's Book Fair
Sharjah
19.04 – 29.04 2017
GCC HEALTHCARE INNOVATION CONGRESS
Medical Congress. GCC Healthcare Innovation Congress will provide innovative strategies to improve the quality of healthcare delivery whilst reducing costs and assessing the latest medical and management technologies for improving patient care
Abu Dhabi
25.04 – 26.04 2017
ABU DHABI INTERNATIONAL BOOK FAIR
Abu Dhabi International Book Fair
Abu Dhabi
26.04 – 02.05 2017
WEDDEX
Oman Wedding Exhibition. Ladies/Men's wear, Abaya, Lingeries, wedding gowns, evening footwear, beauty products, beauty saloons, Jewellers, Brides accessories, Arabian Oud, Perfumes, Furniture's & furnishings, Fireworks, Decorations & collectibles…
Al Ain
01.05 – 06.05 2017
AUTOMECHANIKA DUBAI
Middle East's Leading Automotive Aftermarket Event
Dubai
07.05 – 09.05 2017
WORLD TRAVEL CATERING & ONBOARD SERVICES EXPO MIDDLE EAST
Travel Catering Industry Exhibition in Dubai. World Travel Catering & Onboard Services Expo is a business event dedicated to Commercial & Travel catering equipment, Food & Beverage, passenger comfort & onboard retail products
Dubai
15.05 – 17.05 2017
HARDWARE & TOOLS MIDDLE EAST
Middle East Hardware & Tools Trade Event
Dubai
22.05 – 24.05 2017
ALUMINIUM DUBAI
ALUMINIUM DUBAI is the leading exhibition for aluminium products, technologies and investments in the Middle East
Dubai
27.05 – 29.05 2017
E-CRIME ABU DHABI
Congress on cybercriminality and online-protection. E-Crime congress designed to meet the needs of professionals from the private sector & government enterprise IT departments, delivers critical information, examples of practice & practical case studies
Abu Dhabi
Sept. 2017 (?)
BUILDING HEALTHCARE MIDDLE EAST
Trade show for healthcare facility planning, design, construction and management
Dubai
11.09 – 13.09 2017
HOSPITAL BUILD & INFRASTRUCTURE MIDDLE EAST
Hospital Build & Infrastructure Exhibition
Dubai
11.09 – 13.09 2017
SPECIALITY FOOD FESTIVAL (SFF)
Trade Food Festival for Gourmet Professionals. Speciality Food Festival is a dedicated gourmet event that has evolved purely from demand for international gourmet fine foods
Dubai
16.09 – 18.09 2017
THE HOTEL SHOW DUBAI
International Exhibition of the Hospitality Industry. The Hotel Show is an International Exhibition of the Hospitality Industry, the only exhibition for the hospitality industry, providing a unique networking and sourcing platform within the region
Dubai
18.09 – 20.09 2017
INTERSOLAR MIIDDLE EAST
Photovoltaic & Solar Thermal trade show. Intersolar focuses on the areas of photovoltaics, PV production technologies, energy storage & solar thermal technologies. connecting technologies & industries from all over the world
Dubai
22.09 – 25.09 2017
SEATRADE OFFSHORE MARINE & WORKBOATS MIDDLE EAST
Middle East Workboats Exhibition & Conference
Abu Dhabi
25.09 – 27.09 2017
INTERSOLAR MIDDLE EAST
International Exhibition & Conference for the Solar Industry of the Middle East
Dubai
25.09 – 27.09 2017
INTERNATIONAL EDUCATION MIDDLE EAST EXPO ROADSHOW – ABU DHABI
International Student Fairs
Abu Dhabi
Oct. 2017 (?)
THE TRAINING AND DEVELOPMENT SHOW MIDDLE EAST
Learning and Development Exhibition & Conference. The Training and Development Show Middle East will showcase the latest in training techniques and educational software
Dubai
Oct. 2017 (?)
WASTE MANAGEMENT MIDDLE EAST FORUM
Annual Waste Management Middle East Forum emphasizing on Waste, Waste Management, Hazardous Waste, Solid Waste, Wastewater, Industrial Waste, Municipal Waste, Landfills, Waste Management Middle East, Environment and Sustainability, ESH & Recycling
Dubai
Oct. 2017 (?)
THE MINING SHOW
International Trade Fair for Mining Industry
Dubai
03.10 – 04.10 2017
MEN'S HEALTH EXHIBITION & CONFERENCE
Exhibition & Conference dedicated to Men's Health, Nutrition, Fitness, Sports and Personal Care in Dubai
Dubai
15.10 – 16.10 2017
PATIENT SAFETY
Abu Dhabi Medical Congress & Expo. Incorporating:
– Primary Healthcare Exhibition
– Nursing Conferences
– Patient Safety
– Dentistry Congress
– Middle East Rehab
– Emergency Congress
Dubai
24.10 – 26.10 2017
NAJAH EDUCATION EXHIBITION – ABU DHABI
Education & Training Expo
Abu Dhabi
25.10 – 27.10 2017
ISES SOLAR WORLD CONGRESS
ISES (International Solar Energy Society) World Congress
Abu Dhabi
29.10 – 02.11 2017
ARABEX
Arabian Style Exhibition. ARABEX brings together a diverse customs and cultures of Arab's covering a broad spectrum of different products including arts and handicrafts, fashions, costumes and cuisine of different Arabian countries
Al Ain
04.11 – 09.11 2017
MENOPE – MIDDLE EAST NATURAL & ORGANIC PRODUCTS EXPO
Middle East Natural & Organic Products Expo
Dubai
07.11 – 09.11 2017
INTERNATIONAL JEWELLERY DUBAI
International Jewelry Show
Dubai
15.11 – 18.11 2017
WORLD HALAL TOURISM SUMMIT
World Halal Travel Summit & Exhibition. WHTS creates the opportunity for strategic partners to co-create innovative tourism solutions that are relevant for today's fast moving travel industry
Abu Dhabi
26.11 – 27.11 2017
WORLD TOBACCO MIDDLE EAST
Global tobacco exhibition
Dubai
28.11 – 29.11 2017
GLOBAL ADVANCED MATERIALS & SURFACES FORUM – GAMS
International Forum dedicated to Advanced Materials and Surfaces Science & Processing Technology
Dubai
04.12 – 06.12 2017
IPM DUBAI
International Plants and Flower Exhibition
Dubai
05.12 – 07.12 2017
PLASTIVISION ARABIA
International plastic packaging and printing exhibition and conference
Sharjah
11.12 – 14.12 2017
IATF – DUBAI INTERNATIONAL AUTUMN FAIR
Global Space and Satellite Forum. The Global Space & Satellite Forum will attract a broad attendance of key decision makers, professional delegates, space enthusiasts, regional governmental bodies with an interest in space research and applications
Abu Dhabi
Jan. 2018 (?)
THE BRIDE SHOW ARABIA ABU DHABI
The BRIDE shows will offer a fun, interactive, dynamic and exciting day out that will inspire you as a bride to be or fashionably fabulous lady
Abu Dhabi
Jan. 2018 (?)
INTERNATIONAL WATER SUMMIT
International Water Summit. The International Water Summit (IWS), is a unique global platform for promoting water sustainability in arid regions
Abu Dhabi
15.01 – 18.01 2018
IBTM ARABIA
International Exhibition for the Global Meetings and Incentives Industry
Dubai
Feb. 2018 (?)
AL AIN EDUCATION & CAREER FAIR
Higher Education & Career Fair
Al Ain
Feb. 2018 (?)
VIV MEA
International Trade Fair for Intensive Animal Production and Processing
Abu Dhabi
05.02 – 07.02 2018
ABU DHABI AIR EXPO
International Aviation Exhibition
Abu Dhabi
26.02 – 28.02 2018
FIRE & EMERGENCY MIDDLE EAST
Safety and Fire & Risk Prevention Expo
Abu Dhabi
06.03 – 08.03 2018
MEC – MIDDLE EAST CONCRETE
Trade Show dedicated to Building Technology and Materials. Middle East Concrete (MEC) is the only dedicated event and the most important meeting point for concrete experts in the region, looking to source new and innovative concrete products and solution
Dubai
26.03 – 29.03 2018
INFOSECURITY MIDDLE EAST
International Cyber Security Exhibition for the MENA region. INFOSECURITY MIDDLE EAST features crisis management, border & transport security, intelligence & threat assessment, cyber security, emergency response, critical infrastructure & counterterroris
Abu Dhabi
27.03 – 29.03 2018
ISNR ABU DHABI
International National Security and Resilience Exhibition for the Middle East
Abu Dhabi
27.03 – 29.03 2018
PISCINE MIDDLE EAST
Leading event for the pool and spa industry in the MENA region. Piscine Middle East introduces pool and spa builders, sauna, hammas installers, retailers, distributors, building contractors, architects… to the latest technologies: safety, cleanliness…
Dubai
Sept. 2018 (?)
AL FARES – INTERNATIONAL EQUINE EXHIBITION
Horse products and related services of the equine industry
Dubai
Oct. 2018 (?)
INTERNATIONAL AUTOMOBILE SHOW
Educational Fair. Tools & Equipment
Dubai
14.11 – 17.11 2016
GLOBAL SPACE CONGRESS
International Biennial Trade Exhibition related to the Automobile Industry
Sharjah
Nov. 2018 (?)
MEBA – MIDDLE EAST BUSINESS AVIATION
The only event dedicated to Business Aviation within the Middle East. With a Comprehensive Conference Program, Exhibition & Static Display
Dubai
Dec. 2018 (?)
Latest exhibition stands built in United Arab Emirates
Stand Contractors in United Arab Emirates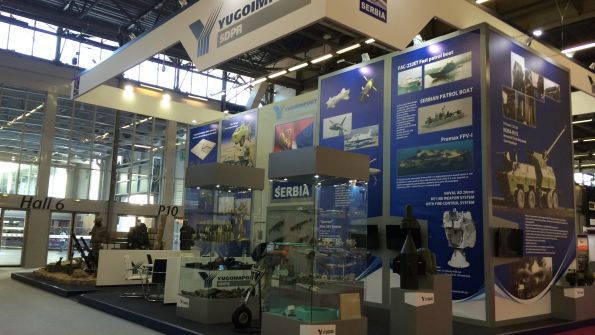 PO box 16111, Ras Al Khaiman
Dubai, United Arab Emirates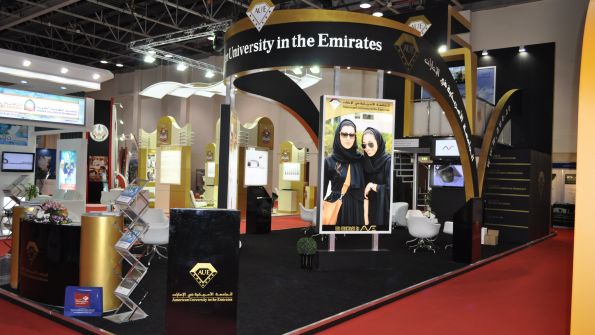 P.O.Box 119271
Dubai, United Arab Emirates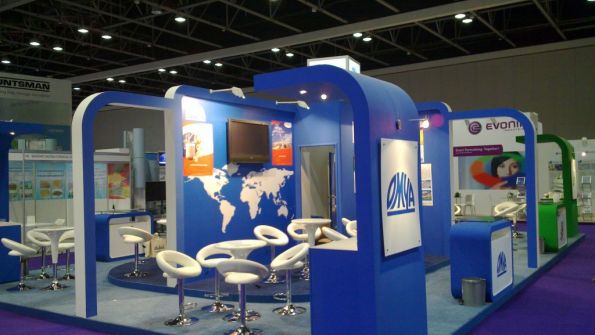 P.O Box 8879, Dubai, UAE
Dubai, United Arab Emirates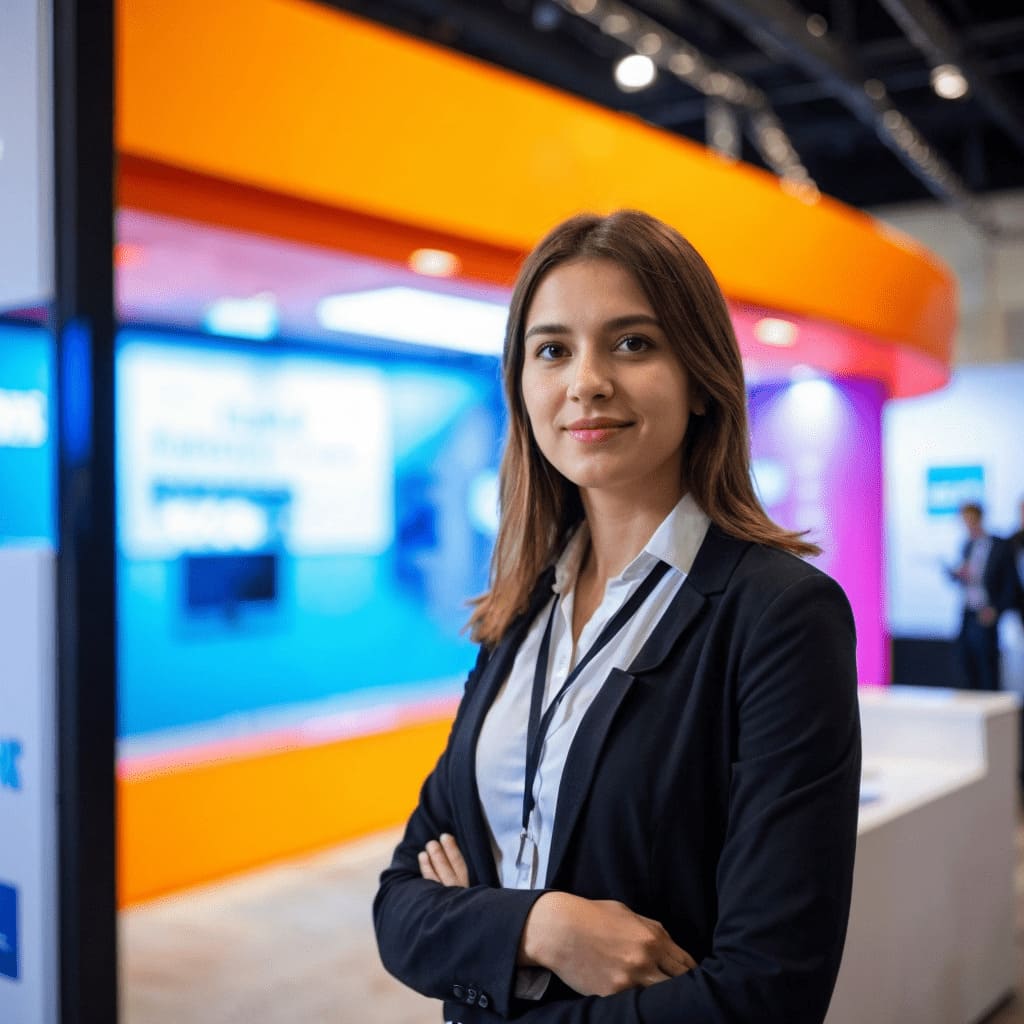 Florentine GODARD

Our expert in United Arab Emirates
Contact me if you need a
Stand in United Arab Emirates