Please contact us for your exhibition stand projects in Denmark. As exhibition stand specialists in Copenhagen we will offer you the best solutions to settle the stand which will fully reach the company objectives.
Stand Expo provide a customised approach to corporate stand contracting. We are specialized in exhibition stands and work directly with exhibitors to provide a complete design.
Find below a list of the main cities in Denmark where Stand Expo can build and manage exhibition stands and booths.
Next events in Copenhagen
TRANSPORT SCANDINAVIA
Transport Industry Exhibition in Denmark. TRANSPORT SCANDINAVIA is an exhibition for vehicles, trailers, cranes, fleet management, logistics, haulage, busses, and much more
Herning
23.03 – 25.03 2017
SCANDEFA
Scandinavian Dental Fair
Copenhagen
27.04 – 28.04 2017
ACCESS MBA – COPENHAGEN
ACCESS MBA is a communication campaign specifically designed to better inform prospective students of existing MBA opportunities. ACCESS MBA is a series of events organised around the world
Copenhagen
06.05 – 06.05 2017
DANISH RAIL CONFERENCE
The largest railway conference in Denmark is aimed at bringing together the main players in the Danish railway sector
Copenhagen
15.05 – 15.05 2017
INTERNATIONALE RASSEHUNDE-AUSSTELLUNG – NEUNKIRCHEN
International Pedigree Dog Exhibition
Neukirchen (Nordfriesland)
04.06 – 05.06 2017
MONEY 20/20 EUROPE
A Eurocentric catalyst for the growth and development of a Payments & Financial Services Ecosystem increasingly defined by disruptive innovations in 'anytime, anywhere' connected commerce
Copenhagen
26.06 – 28.06 2017
LANDSSKUET – NATIONAL AGRICULTURAL SHOW
North Europe's biggest Agricultural Show
Herning
29.06 – 01.07 2017
CIFF – COPENHAGEN INTERNATIONAL FASHION FAIR
Copenhagen International Fashion Fair
Copenhagen
09.08 – 11.08 2017
REVOLVER COPENHAGEN INTERNATIONAL FASHION TRADE SHOW
International Fashion Fair
Copenhagen
09.08 – 11.08 2017
FORMLAND
Scandinavia's Largest Home Accessory and Gift Fair
Herning
17.08 – 20.08 2017
ANNUAL WORLD SMALL ANIMAL VETERINARY ASSOCIATION CONGRESS
Annual World Small Animal Veterinary Association Congress
Copenhagen
25.09 – 28.09 2017
SECURITYUSER EXPO
Trade Expo of Suppliers of products and services in the security industry
Copenhagen
27.09 – 28.09 2017
HI-INDUSTRIMESSEN
Fair for Industry. Automatics, Electronics and Robot Technology and in-house Transportation. Sub-supplies
Herning
03.10 – 05.10 2017
DANFISH INTERNATIONAL
Fishing International Exhibition
Aalborg
11.10 – 13.10 2017
BUILDING GREEN
Building Green is Denmark's largest trade fair for sustainable and energy efficient buildings
Copenhagen
01.11 – 02.11 2017
Latest exhibition stands built in Copenhagen
Stand Contractors in Copenhagen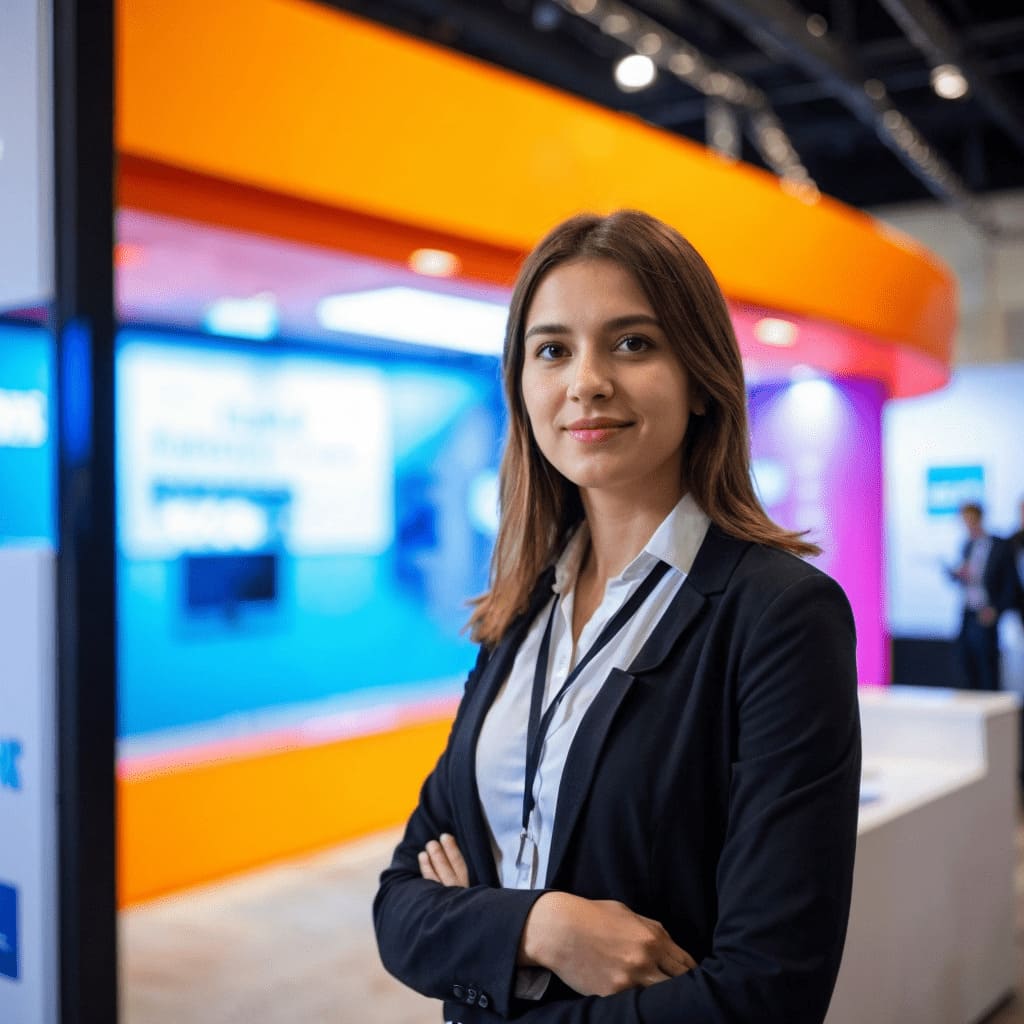 Florentine Godard
Our expert in Copenhagen
Contact me if you need a
Stand in Copenhagen